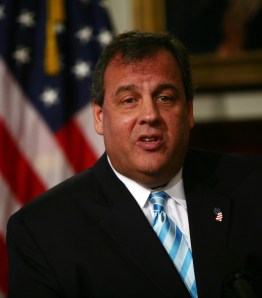 TRENTON – A dozen state lawmakers are leading the charge into investigating the George Washington Bridge lane closure controversy.
The Legislative Select Committee on Investigation is comprised of eight Democrats and four Republicans.
Here's a closer look at the four Republicans tapped to serve on the joint investigatory committee:
Sen. Kevin O'Toole
The state Senate, much to Senate Minority Leader Tom Kean Jr.'s (R-21) chagrin, only has one Republican senator serving on the 12-member committee. When it came time to select a senator out of a GOP pool of 16 members, the caucus landed on Sen. Kevin O'Toole (R-40).
With the possible exception of Sen. Gerald Cardinale (R-39), the so-called "Dean of the Delegation," you would be hard-pressed to find a better inquisitor within the Republican caucus. O'Toole is an ideal selection on paper. He's an attorney, he represents parts of Bergen County and he's been a longtime member of the Senate judiciary and budget committees. O'Toole fits the bill.
But what's more, O'Toole is about as close to Gov. Chris Christie as any Republican legislator can get. The Christie-Kean relationship may have taken a hit when the governor attempted to oust the senator from his minority leadership position, but Kean didn't snub the governor when it came time to appoint one of his members to the special committee. In fact, Kean gave the governor his best possible ally in the sharp, political-savvy lawmaker able to work with legislators on both sides of the aisle, but who's also willing and ready to turn combative and put up a fight.
Christie has friends in the Republican caucus (of course, Sen. Joe Kyrillos (R-13), who presided over Christie's swearing-in as a Morris County freehold director, comes to mind), but few in the Legislature are as willing and able to charge into a fight on behalf of the governor (think Sen. Kevin O'Toole during Phil Kwon's confirmation hearing).
Assemblyman Michael Patrick Carroll
Among the state's movement conservative caucus is Assemblyman Michael Patrick Carroll (R-25), who's known as an outspoken lawmaker who doesn't hold back. Carroll was an early supporter of investigating the GWB lane closure controversy and has been equally vocal about holding anyone accountable for any official misconduct – even if that means Christie himself.
However, Carroll is also a critic of the Port Authority of New York and New Jersey, and as a movement conservative, the lawmaker has been consistent in his calls to bring greater transparency and accountability to the bi-state agency.
Assemblywoman Amy Handlin
Speaking of transparency, Assemblywoman Amy Handlin (R-13) is well-known for having a reputation of state official critical of government corruption going back to her days as a Monmouth County freeholder. Handlin, who's equally known for championing ethic reforms, wrote the book on crony capitalism infiltrating all levels of government (literally, her 2011 book is titled "Crony Capitalists in our Back Yards: Who They Are, What They Do and How to Fight Back) and she brings a credible voice to the investigatory committee that some Republicans argue they fear is little more than a partisan witch hunt.
(Also, Handlin has been a longtime ally and a district mate of Kyrillos, who has one of the most time-tested friendships of the governor.)
Assemblywoman Holly Schepisi
Like O'Toole and Carroll, Assemblywoman Holly Schepisi brings a law degree to the Republican pool of lawmakers serving on the investigatory committee. And also like O'Toole, Schepisi serves Bergen County residents and knows the area. The latter also comes into play if Democrats use the GWB controversy to make inroads in Bergen County politics, namely the upcoming Bergen County executive's race. In the event they do, Holly will be there to keep it away from politics and on the issues.
Schepisi, who comes from a political family, is also said to be fighting to forge political credentials in an attempt to move to the Senate chambers in the event Cardinale retires.