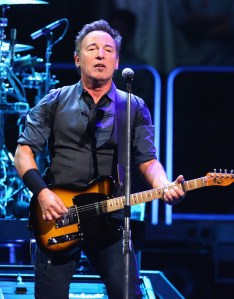 The Booming blog, the Times web series that covered the intricacies and interests of the baby boomer generation, from long-term relationships to quiet bar recommendations to unemployment trends, is signing off.
It was launched in the fall of 2012 and ran for a year and half.

"While the blog has been popular, eliminating it as a daily report will allow The New York Times to free up resources for other new ventures," Michael Winerip, who co-edited the series with Laura Chang, wrote in a post that was published on the Times website today.
Those who enjoyed Booming will still be able to find its regular features elsewhere in the paper and online. For instance, Joyce Wadler's column, Mr. Winerip says, will be published weekly online and monthly in the print Style section. Unhitched, the feature on long-term marriages ending in divorce, will appear in the Vows section. And the Booming newsletter will live on, sent out to readers on Tuesdays. 
While some questioned the need for a blog catering to a demographic already well-represented in the pages of the Times, Mr. Winerip assured readers in an introductory blog post in 2012 that the series would not "be a nostalgic trip back to 1965."
"Come to Booming to be informed and entertained and feel at home," Mr. Winerip wrote. "We will showcase essays from readers in their 50s writing about their lives, but also essays by 25-year-olds describing their parents' lives."
And that's what happened.
Mr. Winerip and his co-editor will be moving on to new assignments at the paper, but it's not yet clear what those will be.
"At this point," Mr. Winerip told the Observer in an email, "what I can [say] is that Laura is going to be taking a job as an editor on a new venture for the paper and I'll be doing some kind of reporting job."