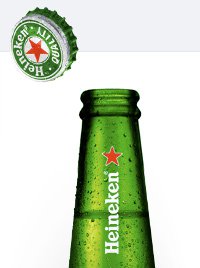 How's this for drunk driving?
A Heineken truck driver was robbed of his booze on Thursday when he double parked at West 27th Street and 11th Avenue. He was delivering the first round of beer to the Chelsea-based caterer Pinch Food Design, DNAinfo reported.
When he returned a few minutes later, the entire truck had vanished. 
The 51-year-old driver has been working for the Brooklyn-based Demon Trucking for 14 years, so he probably should've known the old "always take your car keys with you" rule.  He left the vehicle unlocked, but at least he tried to hide the keys…under the front seat.
Apparently, a few minutes was enough for the thief—who got away with three 24-can packs, 11 kegs of Heineken and ten cases of vodka, according to DNAinfo.
"It's funny, people these days are crazy. There was a snow storm and it was cold outside, maybe they just wanted to stay warm," a witness told the New York Post.
Police later found the truck in the Bronx, after having spotted it on surveillance footage. The bandit, who remains unknown, left a measly 24-pack of beer and had also opened the truck's safe, which was empty, the New York Post reported.
"There was a lot of snow, so they had one-up on the cops [during the getaway]," the same witness added. 
He must have been the only one happy about the snow.