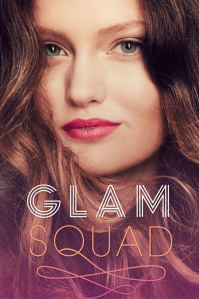 Sometime last week, one of my much-more-fashionable-than-me coworkers told me there was a new beauty app causing a stir at Fashion Week. 
The app was GLAMSQUAD, a service that lets you order professional hair stylists to your home to perform blowouts, updos and cool braids that you could never possibly do by yourself — or without trekking through an Arctic wasteland to your nearest blow-dry bar. 
"…This is like the Uber of hair," GLAMSQUAD CEO Victoria Eisner told Betabeat last week. "It's making your getting ready routine a lot easier." 
Ms. Eisner, who also cofounded the app, said the idea was born from necessity. "I was trying to get a blowout on New Year's Eve and I couldn't get a last minute appointment," she said. "I wanted the beauty to come to me at the touch of a button."
Now, that's a reality. Ms. Eisner said they've seen "a really amazing adoption rate" since GLAMSQUAD launched in late January — and I could begin to see why. For one thing, their prices ($50 for a blowout, $75 for a braid and $80-$125 for an updo) are totally comparable to what you'd pay if you went to an NYC blow-dry bar like Drybar or Blow (GLAMSQUAD automatically adds a 20 percent gratuity fee to your order, bringing the total for a blowout to $60, but you'd also tip your stylist at a normal blow-dry bar, unless you are a monster).
Additionally, you can book appointments as early as 6:30 a.m., and up to a mere hour in advance. That's as easy as ordering your lunchtime bottle of champagne.
Wholly incapable of using the hair dryer and round brush I wishfully bought myself last year, I agreed to give GLAMSQUAD's services a try. The night before my appointment, I scrolled through GLAMSQUAD's style options. I settled on one called "The Bombshell," which the app describes as "Totally glamorous, with a hint of volume and bounce," which consequently is also the exact wording I hope my friends use when they describe me to other people.
My appointment was this morning at 8 a.m. I woke up to shower 15 minutes in advance, because GLAMSQUAD asks that your hair be damp by the time your stylist arrives. Then, all I had to do was set up a chair next to any available power outlet.
I was happy to see that despite a raging snowstorm outside, my stylist, Andrew, managed to navigate his way to my home on time (GLAMSQUAD kindly made an exception for my Astoria apartment, but for now, the app only operates in Manhattan and Brooklyn). He set up his hair dryer and curling iron and luxurious-looking Moroccan oil products on my kitchen counter, and we got to work. 
GLAMSQUAD blowouts are designed to take 45 minutes. Because I have an inhuman amount of hair — no but seriously, a hair dresser once took one look at my head and yelled to the receptionist to cancel the rest of her afternoon appointments — my GLAMSQUAD blowout took about an hour and 15 minutes. Andrew, who was very professional, filled the extra time by answering my embarrassingly ignorant questions about haircare, offering me helpful tips like, "Yes, it's probably a good idea to get your hair cut more frequently than once per year," and, "No, you're not going to get good results if you just aim your blowdryer at your head and vigorously brush your hair till it's dry." Who knew!
I was delighted with my end results. Granted, anything's better than my usual routine, which consists of nothing, but my GLAMSQUAD blowout made me feel like a movie star, or, at the very least, an A-list Bravo-lebrity. 
"It's always better when the professionals do it," Ms. Eisner had told me the week before. Plus, the end results of ordering a hair stylist are infinitely more satisfying than the end results of ordering, say, seven pounds of pad thai.
Ms. Eisner said that in the future, GLAMSQUAD will expand to do make-up, too. She also said they're looking to branch out to other cities. 
On my end, tbh, I'm just looking to be invited to some fancy-sounding event so I can use GLAMSQUAD again.