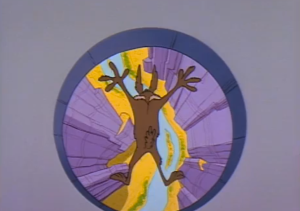 The burglars may not have been cartoons, but they used a trick right out of Wile E. Coyote's playbook.
Three men broke into a Bronx apartment early on February 4th by using a saw to cut a hole in the floor of a vacant apartment above, according to the NYPD. Their target wasn't a quick-footed bird, but valuables, including a laptop, clothing and cash.
The thieves also differed from the frustrated Coyote in that their hair-brained scheme actually worked: footage from security cameras shows the men leaving the apartment, located at 2406 University Avenue, with six garbage bags of loot around 3:15am.
Maybe Wile should stop buying products from the Acme Corporation, and start asking these guys for tips.