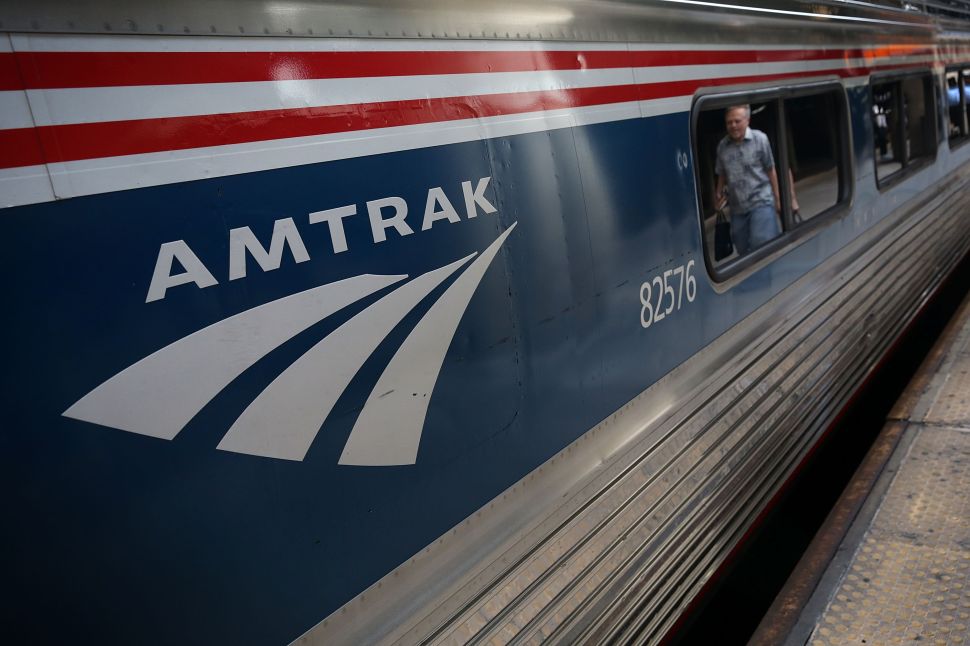 Long haul train travel is really having a moment.
The train travel fits in with the current retro-chic hipster aesthetic. There is something glamorous about the idea of a luxurious pace of a train ride, even if the end result is the same as a plane: the passenger is actually just sitting, staring out the window or reading, snacking on $5 pretzels while waiting to get to his or her destination.
But unlike planes, which are just about getting to a different place quickly, the allure of train travel is about the journey.
Earlier this week, we wrote about Jessica Gross, a magazine writer who went on an Amtrak-sponsored round trip to Chicago as a test run for the train company's Writer-in-Residence program (which was, naturally, suggested by a writer). Ms. Gross' trip prompted hundreds of tweets from other writers, using the hashtag #AmtrakResidency, to try to get their own ride. Since we posted that story on Wednesday, we have been flooded with emails from friends, acquaintances and colleagues. Everyone, it seems, wants to take to the rails.
And Amtrak knows this, which is why it is upping its marketing campaign to target the millennial demographic. So like every other brand and company, Amtrak is going to SXSW.
The train company announced a special train for special social-media-influencers, Adweek reports. Amtrak's Texas Eagle leaves L.A. for Austin on March 5. (The hashtag aboard is #AmtrakLIVE). There is a special observation car for special people who, according to Adweek, have promised to live tweet and blog their hearts out for the 33-hour trip.
It's a win/win, right? Amtrak gets publicity and the tech people get the old-timey pleasure of a train trip.
Unless, of course, you follow these people on Twitter. Because we have a feeling that reading train tweets will get real tiring real fast.