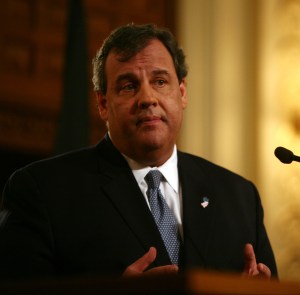 TRENTON – An across-the-board tax cut appeared to be on the table in the months leading up to the moment Gov. Chris Christie unveiled his $34.4 billion budget proposal.
The governor has long pushed for a 10 percent tax cut and the topic has cropped up as recently as three months ago (Lt. Gov. Kim Guadagno renewed a call for a tax cut during a November speech in Atlantic City a short time after a top Christie advisor said the state could afford such a proposal).
But a proposal failed to make it in the governor's proposed Fiscal Year 2015 budget given the state's fiscal circumstances, said New Jersey Treasurer Andrew Sidamon-Eristoff.
"We're doing what we think is the prudent, fiscally responsible thing," Sidamon-Eristoff told reporters during a budget briefing ahead of the governor's address.
"We give everything serious consideration," he replied when asked if the proposal was ever on the table for serious discussion, adding the administration is tasked with making the "tough choices."