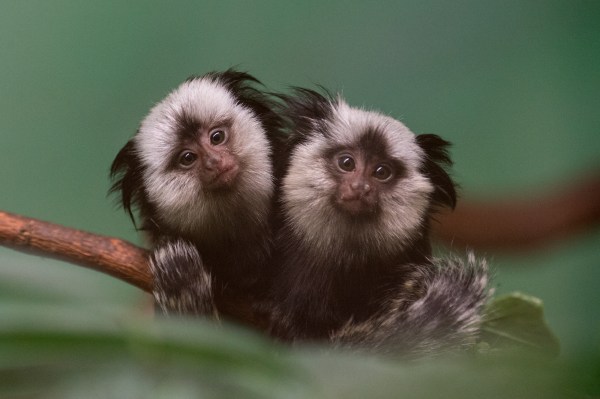 Mama's got a new pair of … marmosets?
The Prospect Park Zoo unveiled the fluffy twin marmosets that were born this past November. The pair's parents are Gordon, a 2-year-old male, and Xing, a 3-year-old female.
The first-time parents, who arrived at the zoo last year, belong to a species of tiny monkeys native to the Brazilian rainforest. The so-called Geoffrey's marmosets (mar-muh-sets) have tufted ears, a flecked tail and a white face that reminds us of a non-creepy version of a Furby.
In fact, they're downright adorable, as this picture from the Wildlife Conservation Society shows—in which the bug-eyed babies cuddle on a perch, as comfy in Brooklyn as they would be in Brazil.
This is the first time any specimens of the breed have been born at the zoo. The birth of twins, however, comes as no surprise, as mama marmosets are known to produce two offspring. Visit the entire furry family at Prospect Park Zoo and have fun calling out to them using any which name you like, as zookeepers have yet to name the two.
Cute, swaddled in fur, and with cupid's bow-like pursed lips? One idea comes to mind.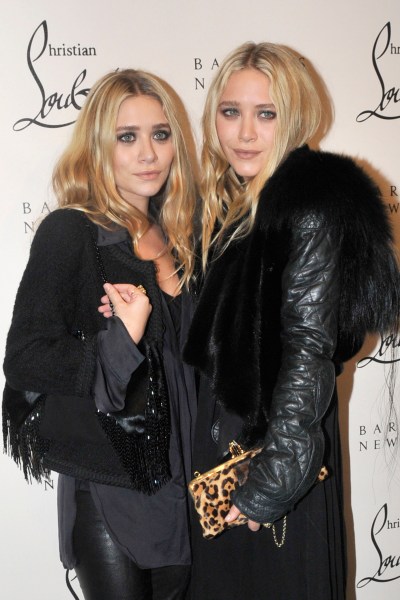 Just saying.