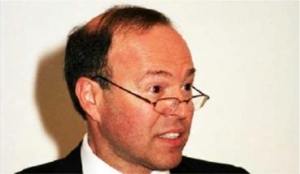 Coming off a weekend screening by the Passaic County Republican Committee, U.S. Senate candidate Murray Sabrin slapped at fellow GOP hopeful Jeff Bell in an email blast.
Bell beat the late U.S. Sen. Clifford Case in the 1977 Republican Primary than lost in the general election to Bill Bradley.
Sabrin was quick to note Bell's long absence from New Jersey politics, reminding his supporters that the candidate "just moved to New Jersey after spending 30 years out of state."
"He began his presentation by stating he is 70 years old," Sabrin said. "Jeff is a smart guy but Republican voters will have to determine why is worthy of their vote in the primary after living in Virginia since the early 1980s. Nevertheless, my presentation outlined how America is a former shell of the founders' vision."
The Ramapo finance professor went on to explain his own plans for the U.S. Senate.
"The problems we face can be summed up: crony capitalism run amok, constant assault on our Bill of Rights, a foreign policy that is harmful to both the American people and innocent foreigners, and federal spending that is not consistent with the authorized duties of the federal government," Sabrin said. "My 'stump' speech can be as short as a couple of minutes or longer, filling in all the details about how America has been transformed since 1913, when the 16th amendment was added to the Constitution and the Federal Reserve was created."