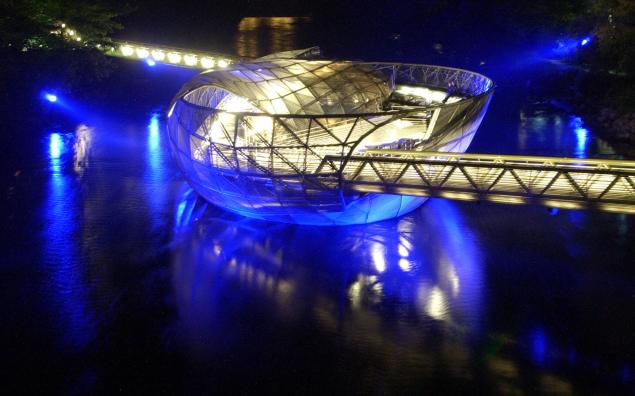 Really loving the current issue of San Francisco Art Quarterly! In a special booklet about performance that is packaged within the print edition, the magazine's publisher and editor-in-chief, Andrew McClintock, interviews Vito Hannibal Acconci and things get pretty interesting. Mr. McClintock asks him, "What's the worst performance you've ever seen?" Mr. Acconci, who of course was quite active in performance early in his career, in the late 1960s and early '70s, replies:
The worst performance, then, would have to be Marina Abramovic at MoMA, three or so years ago, all-day every-day sitting at one side of a table and looking/staring, in silence, at another person (though, I think, I've heard, that Laurie Anderson & Lou Reed sat together and looked back at her in silence). She turned herself into a sculpture, into an act of endurance: the repetition, the constancy, turned her action into habit: the constant presence of an audience turned her so-called performance into theater.
He does throw an important asterisk on that answer:
I have to make a marginal note here: Marina's earliest performances, 1973 approx, and her performances together with Ulay, were some of the best performances. You can't do performances for too long a time: performance has to be a way of breaking out of one kind of art in order to find/invent another kind.
Why did he eventually leave performance to focus on design and architecture?
I stopped doing so-called 'performance' because I got too used to it. And also because I hated the word, but couldn't find a better, more appropriate, more specific word. I'm fortunate, I think, that when I'm doing a certain kind of thing (writing, so-called art, so-called architecture)—I realize I'm repeating myself, I can't help notice, so I can't go on, so I stop, I have to stop.
The print version of SFAQ and its companion booklet are available at art venues all over town. Check page 106 of this month's issue for a complete list of distributors.