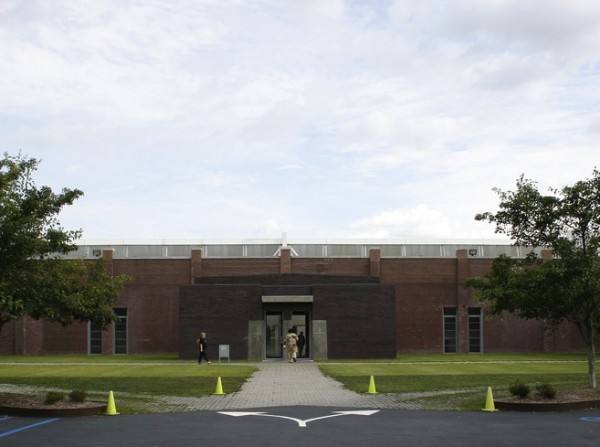 This article is one part of a two-part look at Philippe Vergne's departure from the Dia Foundation to lead MOCA Los Angeles. For the other part, please click here.
As snow fell on Downtown Manhattan on Monday afternoon, Heiner Friedrich, a 75-year-old German with a piercing gaze behind round glasses, sat in a Tribeca café discussing Dia, the art foundation he cofounded 40 years ago.
The past year had been difficult, he told me between sips of hot water. Though he is no longer involved with Dia's operations—he was forced out during financial turmoil in 1985 and is now an emeritus board member—he had watched its director, Philippe Vergne, and the current board sell work by artists who had been his friends and collaborators—Cy Twombly, Barnett Newman and John Chamberlain—to help acquire pieces that had been on long-term loan to Dia's 240,000-square-foot museum in Beacon, N.Y.
"I couldn't believe it," Mr. Friedrich said of first hearing about the "burdening and wounding decision" to sell. "I turned around and said, 'Philippe, you shoot yourself.' I couldn't talk to him anymore." [Update, Feb. 7: Mr. Friedrich has explained that he meant that, by deaccessioning works, Dia would be harming itself. I initially misunderstood what he was saying. A full clarification follows below.] Along with his wife, Fariha de Menil Friedrich, he filed suit to stop the sale at Sotheby's but ultimately withdrew the complaint. Winning would have been tricky, and they did not want to force a lengthy legal battle. When the works sold in November, they made $38.4 million. Just two months later, Mr. Vergne announced that he was stepping down to become director of the Museum of Contemporary Art Los Angeles. He will leave Dia in March, before ground is broken on a West Chelsea building that is to replace the longtime Manhattan exhibition space that Dia closed in 2004.
"I hope that Dia is awakening now to their own true destiny and true position in their own existence," Mr. Friedrich said, addressing the question of a new director. "That they really know why they are there, and that is to serve works of art, and not just fantasies."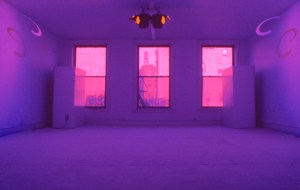 Of course, Dia was founded on fantasies. In the 1970s, it provided young artists with massive outlays of capital, to install massive art, often in remote locations—Walter De Maria's sprawling Lightning Field in New Mexico and 280,000 pounds of dirt for his New York Earth Room in Soho, James Turrell's Roden Crater in an extinct volcano in Arizona. "It is a tradition which is inspired by the Renaissance," Mr. Friedrich said. "Dia was really founded to manifest works of art, lasting presence and being consistently available to people's awareness."
The plan was for Dia to create permanent installations or museums by a core group of avant-gardists. "You have to know—and you better believe—Heiner and Fariha were real visionaries, and Helen Winkler," the composer La Monte Young told me of the three founders. Dia installed Mr. Young and his partner, Marian Zazeela, in the Old Mercantile Exchange on Harrison Street in Tribeca to create a permanent version of one of their Dream Houses, an installation of psychedelic lights and droning music.
At its height, Dia owned about a dozen properties, each devoted to seminal figures like Dan Flavin and Robert Whitman. They collected artists in depth and owned hundreds of works, but in the early 1980s, the price of oil tanked, the Schlumberger oil-technology stock owned by Ms. Friedrich (she's a scion of Houston's de Menil family) plummeted, and the foundation was suddenly in debt. New York dubbed Dia's founders "Medicis for a moment." Commitments to artists were canceled or restructured. Sculptor Donald Judd threatened to sue. Eighteen works by Andy Warhol, Judd and others were sold to help pay debts. Buildings were let go, including the Dream House. "Although we have one of the best law firms in existence—it costs a lot of money—to fight this kind of situation, we unfortunately lost Harrison Street," Mr. Young said. Dia itself survived.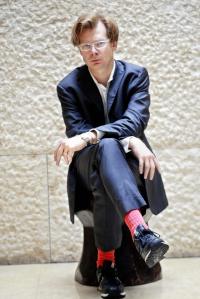 "I feel like a double agent right now!" Philippe Vergne joked by phone last week from Dia's Chelsea offices. He'll be working on Dia business until his departure, in time to arrive in L.A. for MOCA's annual gala at the end of March. He says the Dia board wishes him well. "They saw it as—how can I say?—a very good move for me. I think they're also aware that it's a move that would not have happened without all of the work I've done with Dia, all the experience that I've gained with Dia. They're part of it. There is a sense of collective celebration and, on the other hand, a sense of 'Oh, but we could have spent more time together.'"
That was also the reaction of Yasmil Raymond, Dia's curator, who had worked with Mr. Vergne at Minneapolis' Walker Art Center, where he was deputy director until 2008. She is happy for him and his family but said she also thought, "Why? We are so ready to engage in this new space for Dia. We have prepared so well to be in this place now and worked so hard for five years. The scenario could not be better, internally, as an institution and with our programs and so forth."
Others expressed concern about Dia's situation and were less pleased with Mr. Vergne's choice. "I'm very disappointed in him that he left so abruptly," said Pace Gallery founder Arne Glimcher, who has worked for decades with many of the artists that Dia has supported. "The Dia job is for someone with energy, spirit and foresight. I think it's much more exciting than the job at MOCA. It's sort of out of the pressure-cooker frying pan and into the fire. L.A. is a very tough place."
"I'm also disappointed that Philippe did not really raise the necessary funds, aside from that ridiculous sale of works at auction," he continued, referring to the deaccessions. Mr. Vergne has defended the move, saying that it was necessary to secure works on long-term loan from the Lannan Foundation to Dia—works by Minimalist painter Agnes Martin, the sculptor Robert Smithson, Bruce Nauman and others. "They could have left the building, and we, the board, thought it couldn't happen," Mr. Vergne said. Some have said the auctioned works were redundant and would not be missed, but details are sketchy about the urgency to acquire the works. "The Lannan Foundation had a deadline, and we had to work with their deadline," Mr. Vergne said. With Dia's trustees focused on the new Chelsea building, no one was stepping up to pay the undisclosed sum the Lannan Foundation wanted ($20 million, sources say), so Dia sent works to auction.
Mr. Glimcher said that he has donated about a dozen works by the Minimalist painter Agnes Martin to Dia. "I figured that it was a place a lot of my collection could wind up at." The sale, he said, has made him rethink giving works to the institution. "I think it's going to make several people think twice, especially because major works were sold; I think the very best early Chamberlain in the world was in that auction."
Mr. Glimcher emphasized that he became involved with Dia two directors ago, in the '90s, when Michael Govan, a young protégé of Guggenheim Director Thomas Krens, was working hand in hand with Leonard Riggio, the CEO of Barnes & Noble, a whale of a patron, to build up the institution, which was then staging long-term exhibitions in a four-story building in Chelsea, on far West 22nd Street.
"Dia's always had a special position," said David Ross, who was director of the Whitney Museum from 1991 to 1998. "It's where you would see all of the museum trustees, curators and directors. They would come to their benefit, and why? We're ostensibly all in competition. It's because Dia wasn't in competition with anyone."
People still talk about Dia's shows in that Chelsea building, many of them by artists of a younger generation, like Pierre Huyghe and Tim Rollins. Then there was Robert Ryman's 1988 exhibition. "Just the most gorgeous show," said the artist Lawrence Weiner, who had his own Dia show in 1992. "It was exquisite. It was one of the best shows that Ryman ever made." Doing a show at Dia, he said, was a rare kind of partnership. "In those days, you didn't get that kind of support structure from museums," he said. "It was like, 'You need a hammer? Why don't you have a hammer?'"
Mr. Riggio became chair of the board in 1997. Soon after, Dia director Michael Govan discovered a disused Nabisco box-printing factory while flying a single-engine plane over upstate New York. Mr. Riggio became lead donor on what would become Dia:Beacon.
After Beacon, as has happened periodically in Dia's history, everything fell back to Earth. In 2004, a year after Beacon opened, Dia closed its Chelsea space on 22nd Street, saying it needed to renovate to accommodate the number of visitors flooding into the new art neighborhood. Recognizing that Dia needed a Manhattan space—Beacon is over an hour away by train—Mr. Govan began to plan a building at the southern end of the High Line to replace 22nd Street. Mr. Riggio, who had reportedly poured $35 million in cash—some say much more, along with artworks—into the foundation, was reportedly less enthused about this new building and didn't want to foot the bill.
Mr. Riggio and other board members clashed. In 2006, Mr. Govan left to head the Los Angeles County Museum of Art, and after a particularly contentious board meeting, Mr. Riggio left as well, taking with him plans for an expanded Beacon. Nathalie de Gunzburg, who joined the board in 2004, was elected chair.
"The saddest thing that happened to Dia:Beacon was Len Riggio leaving," Mr. Glimcher said. "He was to Dia:Beacon what Leonard Lauder was to the Whitney. You know, you have to have one great leader who puts their money where their ideas are."
"Len was writing crazy checks and was willing to write even crazier checks," said a person formerly involved with Dia, who requested anonymity. "That was the seminal moment when Dia lost any chance it had to becoming a dominant player in contemporary art." There had been talk of Mr. Riggio funding the creation of more buildings at Beacon, perhaps a full building just for the works of Louise Bourgeois, turning Beacon into a Shangri-La for contemporary art. With Mr. Riggio's departure, it evaporated.
In December 2007, the Chelsea space was sold for $38.6 million, leaving Dia with no Manhattan base. Scholar Jeffrey Weiss, Mr. Govan's replacement, left two months later, after less than a year on the job. The High Line proposal was abandoned. In June of 2008, Mr. Vergne was hired and snapped up a building next to Dia's Chelsea offices, which were across the street from the building it sold, so that the foundation now owned a site on 22nd Street composed of three adjacent properties. In 2012, he unveiled plans for a new Chelsea building on that site, by Roger Duffy of Skidmore, Owings & Merrill. Many question whether it will materialize. Dia has declined to provide numbers on the status of fundraising.
"A large part of the money necessary to do all that is in place," Mr. Vergne said. Why not give a number? "If I give a number, [museum P.R. representative] Melissa [Parsoff] is going to kill me. I kind of want to go to Los Angeles, so I don't want to die. But it's coming, it's coming. It's coming very soon."
"We are incredibly heartened by the fund-raising to date and the commitment of our board," the board's chair, Nathalie de Gunzburg, said by email. "At this time, we are still planning to move forward."
Some question whether the building plans will go forward. "It's completely fiction, because there's nobody on the board that has been willing to give any type of sizable gift," said the source formerly involved with Dia, echoing others' comments. "It's the least generous board I've ever seen. It's shocking."
What will Mr. Vergne's legacy at Dia be? He pointed to work he had done to buy up land around the Lightning Field, to ensure that development will not encroach on it, as well as securing a long-term lease on Robert Smithson's Spiral Jetty in Salt Lake, although this was playing defense—Dia's contract expired in 2011, and it had to lobby to keep it.
The programming he has overseen with Ms. Raymond has been strong, with a Thomas Hirschhorn artwork at a housing project in the South Bronx being one of the most talked-about installations of the past year. What sounds like a revelatory Carl Andre show is in the works.
And then there is the silver lining of that Sotheby's sale. Because it earned almost double what was expected, Dia will likely have an acquisition endowment for the first time in its history. "Just think of the collection of Dia if this commitment that existed to the commissions could have also been extended through the collection," Mr. Vergne mused. "What would be the collection today?"
Many are waiting for Dia to reopen in Manhattan. "It is important to me that Dia exist within the city structure, open to people." Mr. Weiner said. He would like to see it "offer this kind of space to another new generation coming in. … It's a different model, and from that model, people can maybe build an even better model."
Meanwhile, Dia is hatching plans for a new artist project. "We're preparing a new long-term site," Mr. Vergne said, declining to go into specifics. "Totally new. I'm very, very proud of that." Ms. Raymond said the site, in Europe, would be unveiled by the end of 2014.
Mr. Friedrich is lobbying for Dia to forget about the expensive new building in Chelsea and instead turn the existing structures into galleries after some modest renovations. La Monte Young and Marian Zazeela, who now have a modestly sized Dream House in Tribeca, would like a permanent installation in the 22nd Street Dia. "It could be what we leave to the American people," Mr. Young said.
Though he now runs a small museum in rural Germany, Mr. Friedrich remains proud of Dia's accomplishments and continues to feel invested in its future. "It is much more powerful than anyone can ever imagine," he said.  Later, he started talking about a plan he would like to see Dia develop in Beacon—a large Walter De Maria sculpture to be housed in a Peter Zumthor-designed building behind the museum. He dashed out the café door and returned in five minutes with a book containing renderings. "It will be one of the most amazing public art spaces," he said. "With that, Beacon would become a worldwide attraction."
Update, Feb. 7, 5:30 p.m.: After reviewing the recording of the interview with Mr. Friedrich, his quotation early in this article has been changed from "I turned around and said, 'Philippe, shoot yourself.' I couldn't talk to him anymore." to "I turned around and said, 'Philippe, you shoot yourself.' I couldn't talk to him anymore." The implication being that Dia would be doing harm to itself by deaccessioning work. I apologize for the error.