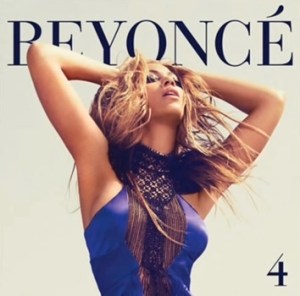 We'll have the Jay-Ziti.
Cancel your inferior reservations because whatever fillet mignon or perfectly bronzed sea bass you planned to order at some other restaurant won't compare to Brucie's Beyoncé menu
The Brooklyn restaurant, located at 234 Trout Street, will be serving up delectable dinners inspired by the one and only Sasha Fierce this Valentine's day.
The only thing you won't love about this line-up of exquisite dishes is having to decide what to order.  With three courses and entrees sporting names like "Put a Ring on It," "Breastiny's Child"  and "I Am Pasta Fierce," it's sure to be a long meal that fulfills your stomach and all your life-long dreams.
This will probably be the best, but it isn't Brucie's first themed holiday dinner.
"We always try to make it a party," owner and head chef Zahra Tangorra said, rehashing on some of the restaurant's prior theme meals including a True Blood Valentine's Day and a Christmas on Halloween dinner (which conveniently featured a freak snowstorm.)
This years Valentine's Day theme was a no-brainer though, according to Ms. Tangorra, who described the idea as a "Duh! Beyoncé!" type-moment.
It seems lovers looking for a star-sized romantic meal agree — "It's realllllly filling up..It's pretty full," Ms. Tangorra said of the night's availability.  
Let's just be glad it's Beyoncé and not Miley Cyrus. Imagine the names of those dishes.
OUR VALENTINE'S DINNER IS BEYONCE THEMED.
     See the menu below
Email RSVP@brucienyc.com for seats and details. Let's fall in love.
WE WOKE UP IN THE KITCHEN SAYIN HOW THE HELL DID THIS SHIT HAPPEN, OH BABY…
February 14, 2014
ONE
BLUE IVY – smoked blue potatoes, chiriboga blue, trout roe, watercress  16
OYSTERS ROCAFELLA – copa, mustard greens, pernod aioli  16
SURF BOARD – deviled bone marrow, root vegetables, bone broth bathtub  17
PINK IS THE FLAVOR – scallop, monkfish torchon, grapefruit, beet, breakfast radish  16
22 DAYS VEGAN – cauliflower, pistachio, golden raisin, cocoa nibs  12
TWO
JAY-ZITI – "carter" clothbound cheddar, speck, sweet potato, sage pistu  19
HALO – angel hair, truffle, burnt angel food cake "breadcrumbs"  24
I AM PASTA FIERCE – jalapeno pappardelle, puttanesca, gold leaf  24
PUT A RING ON IT – anelli, calamari, broccoli, saffron  20
THREE
BUGA-BOUILLABAISSE – house blood sausage, lobster, clams, squid ink aioli  32
REASONABLE TROUT – blood orange, caper, chicken liver butter, hazelnut  28
DRUNK IN LOVE – negroni short rib, beef heart salad, farro gremolata  30
BREASTINY'S CHILD – veal breast braciole, pickled fig, sopresatta, goat yogurt  29
CHEESE – chedda  9
SIDES
ICEberg  7
DIVA IS A FEMALE VERSION OF A BRUSSTLA  6
BREAD & ancHOVi BUTTER  3