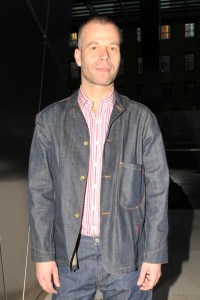 The photographer Wolfgang Tillmans will no longer be represented in New York by Andrea Rosen Gallery, Ms. Rosen confirmed in a e-mail on Friday.
"Not only do I respect an artist's right to make choices, but I also deeply respect Wolfgang's work," she wrote. "Wolfgang and I continue to have a meaningful and personal dialogue, and in the spirit of our twenty year relationship, it will continue both professionally and personally."
Art-world sources say he has signed on with David Zwirner, though a press representative for Ms. Rosen said she could not confirm that he was going there. Press representatives for David Zwirner did not respond to a request for comment.