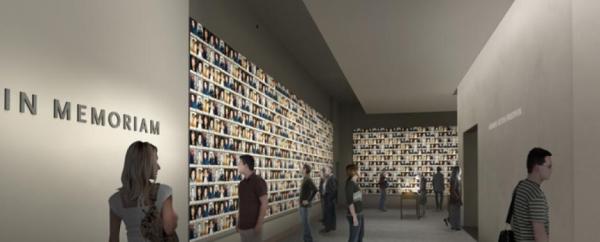 The 9/11 Museum will be free of charge on its opening day thanks to Condé Nast.
The company has pledged to pay for every ticket on May 21, when the museum finally opens its doors.
"I sincerely believe others will be inspired by Condé Nast's generosity in supporting the 9/11 Memorial Museum in this special way," Joe Daniels president of the National September 11 Memorial & Museum told DNAinfo,.
Before the museum is open to the public, officials will open the underground museum to the families of the victims, first respondents and lower Manhattan residents, from May 15-20, for 24 hours a day.
After May 21, tickets will cost $24.00 for general admission with price specials for students, seniors and first respondents. Organizers plan to make Tuesday nights from 5-8pm free of charge.