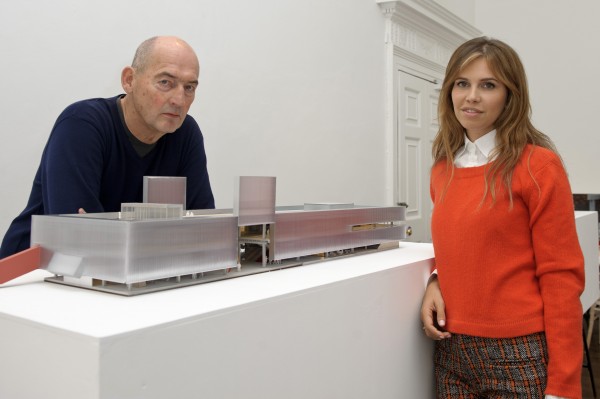 Today the Garage Center for Contemporary Culture, the Moscow arts complex founded in 2008 by Dasha Zhukova, announced that it is rechristening itself as the Garage Museum of Contemporary Art. The change takes effect on May Day.
In a news release, Garage had this to say about the switch:
Garage's new name reflects a long-term commitment to providing broad public access to contemporary art and ideas in Russia, a commitment that has been increasingly exhibited throughout Garage's six-year history with robust educational programming, community outreach, the creation of the first archive of materials related to contemporary art in Russia, and most recently, the development of a permanent home in a new building designed by Rem Koolhaas with OMA, which is due to open in Gorky Park in 2015.
The move also means that Garage's acronym, GCCC, will no longer vibe so nicely with the old Russian acronym for the Soviet Union, CCCP, though GMCA sounds like a pretty solid acronym.