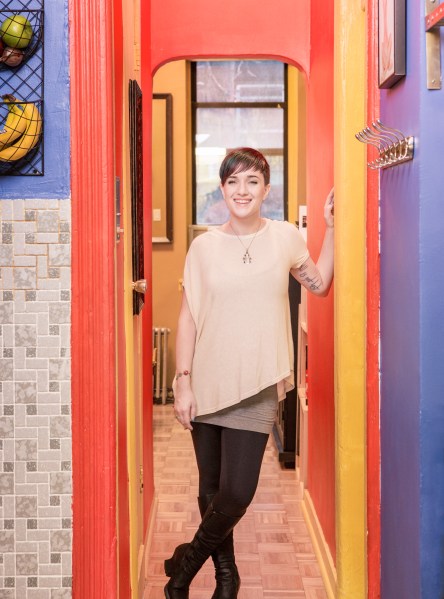 "For us Airbnb is crisis money. It is the thing that we need every month," Kimberly Kaye told The Observer when we met at The Bean earlier this winter, a small Lower East Side coffee shop crowded with locals furiously typing on their laptops, coffee cups and sandwiches close at hand.
Six months ago, Ms. Kaye, a thirty-year-old freelance reporter was forced to stop working due to major complications from Chron's disease and myalgic encephalomyelitis, a virus, which causes body pains and fatigue. For Ms. Kaye a common cold can result in a bad case of pneumonia.
"I have the immune system of your average patient that is going through HIV treatment," she said.
Ms. Kaye and her husband, Ray Lopez, 31, live just a few blocks away from The Bean. Their two-bedroom costs between $2,500-$3,000 a month—she declined to give the exact price—one of the many high costs of living in New York that Mr. Lopez's earnings from his marketing job don't quite cover. So he also teaches self-defense classes and they open their apartment to tourists on Airbnb, the controversial online service that connects residents with tourists seeking short-term accommodations.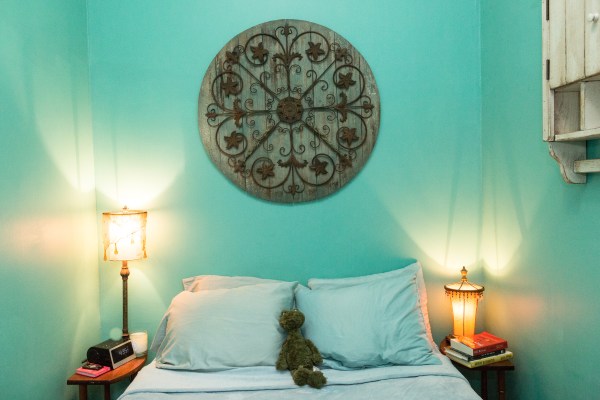 "We don't buy clothes or fun stuff—this shirt is six years old," Ms. Kaye said as she pointed to her black turtleneck shirt underneath what she calls a 'giant sleeping bag jacket'. "All we do is pay our medical debt."
Like others all over the city, Ms. Kaye and her husband use everything they have to stay afloat, including their home. But what seems like a smart way to supplement a too-meager income in an increasingly expensive city could be making it harder for other cash-strapped New Yorkers to live here. Housing advocates and landlords argue that Airbnb poses a threat to affordable housing—one of the new administration's most important mandates—resulting in a tug-of-war between supporters and opponents over who will wear the populist mantle.
***
"There is a correlation between supply and demand," said Sarah Desmond, the executive director of Housing Conservation Coordinators. "If you remove units that should have been rented to residential tenants and rent them to tourists, then you're decreasing the supply of affordable housing overall and therefore it increases the cost for residential units."
The problem with Airbnb, Ms. Desmond said, is that hosts are flipping dozens of apartments to rent them out to tourists, which ultimately decreases the amount of affordable apartments and houses left for those who need them. (Not to mention the fact that hosts are not paying any type of occupancy tax on those units, depriving the state of tax revenue—prompting Attorney General Eric Schneiderman's recent campaign to ferret out tax cheats—in October, Mr. Schneiderman subpoenaed Airbnb for information about 15,000 New York hosts.)
The Hotel Association of New York City also claims that Airbnb hinders New York's tourism while simultaneously raising the cost of living and depriving unionized workers of jobs.
"Airbnb facilitates the proliferation of unlicensed, unregulated and potentially unsafe facilities that many hosts treat as a lucrative part-time business," spokesperson Lisa Linden wrote to the Observer. "Few cities have the compression and volume of housing that NYC has. These illegal facilities are impinging on available housing stock, lost revenues for the city, and potential job losses for NYC's tourism industry."
Moreover, despite Airbnb's claim that 87 percent of New York hosts only rent the homes they live in, a recent study by travel news site Skift found that a significant number of Airbnb hosts do have multiple listings, with 30 percent of rentals deriving from those with more than one listing on the site for a total of 1,237 New York listings. Which is not an insignificant number when you consider that the plan to redevelop the Domino Sugar Factory includes, at the moment, 660 affordable units. (Of course, it's not clear how many of those 1,237 units would be otherwise affordable. For example, Ms. Kaye's apartment, though comparatively affordable for Manhattan, exceeds the rent stabilization cap and is therefore market rate.)
But other experts claim that Airbnb poses no real threat to housing prices, being too slight a force to have a real impact on the market.
A recent study by Kenneth Rosen, chair of the Fisher Center for Real Estate and Urban Economics at UC Berkley (a copy of which an Airbnb spokesman provided the Observer with), found that short-term rentals do not affect the availability of affordable housing. "With short-term rentals in particular, while the number of listings increased substantially in recent months, the number of housing units relative to the overall size of the residential stock is too small to impact housing trends," the study claims.
April Rinne, chief strategy officer of Collaborative Lab, a consulting agency that specializes in shared economy, argued that Airbnb has the potential to benefit all, helping communities to do more with limited resources. "Airbnb is one really effective tool to allow people to travel in different ways, and to help people make ends meet," she told the Observer, adding that housing authorities and city planners need to strategize pro-active and innovative ways to preserve affordable housing.
***
And Airbnb does demonstrably help many New Yorkers afford their housing. When Roberto Sosa moved to New York to pursue a career in fashion in 2012, he didn't always know when his next meal would be.
"A year ago in December I literally had five dollars to spend a day," he said. "All I would have is some coffee and a slice of pound cake until night, where I would try and see if I could find some Ramen noodles because I had absolutely nothing that I could possibly do."
Now, Mr. Sosa is a sales associate at Galo shoes on Madison Avenue and a part time stylist at John Martinez Productions. He shares a three bedroom in Williamsburg with two other roommates that costs more than $3,000 a month and he still needs the help of Airbnb to help pay his portion of the rent.
In addition to helping him, Mr. Sosa said he believes that Airbnb has helped Williamsburg as a whole, allowing its cash-strapped creative class to partake of the neighborhood's increasingly expensive wares. "Airbnb has given Williamsburg a little bit of an outlet to the rest of the community," he said. "It has been able to give the people of Williamsburg the opportunity to spend more money on restaurants, groceries, bars, clubs, flea markets and all the small businesses that are there."
Indeed, Williamsburg has more Airbnb rentals than any other neighborhood, according to Skift, with an estimated 1,694 listings.
But that extra cash, helpful though it might be to the bar owners and baristas of Williamsburg, is not only depriving the state of revenue, but also landlords. One landlord from Soho/Chelsea who asked to remain anonymous said Airbnb is costing landlords greatly due to unruly guests, who also pose a threat to their other tenants.
"Landlords are losing money because they are incurring legal fees and tenants aren't paying, plus they are incurring more expenses because people who aren't familiar with apartments will break things," she said. "They don't know the rules, they will flush things down the toilet that do not belong and cause clogs and they don't take good care of the place. Plus, they are giving out keys to God knows how many people so you've got transient people, you've got a risk for all the other tenants in the building."
Bill Golodner a retired NYPD detective and licensed private investigator who specializes in real estate investigations believes that Airbnb is primarily a way to steal from landlords.
"I have to tell you in New York certainly people are very leaning to the left, they vote for democratic representatives, they did not support the war, they bemoan the ills of society, the re-distribution of wealth and they give to charity. Yet New Yorkers still think its ok to steal from their landlord. It's really the height of hypocrisy." Mr. Golodner said.
Airbnb declined the Observer's interview request on the issue of affordable housing, directing us instead to a statement on their site by CEO Brian Chesky. But they are, apparently, coming around to the idea that hosts should pay some taxes. "Our hosts are not hotels, but we believe that it makes sense for our community to pay occupancy tax, with limited exemptions for those who earn under certain thresholds. We would like to assist New York City in streamlining this process so that it is not onerous," Mr. Chesky wrote.
Ms. Kaye said that if there were a reasonable hotel tax she'd be happy to pay it in order to use Airbnb, and acknowledged that "if someone has 15 apartments and they're flipping them and they are not paying taxes, I think that's a problem."
"If I am not selling drugs, my body or children or starting a dog fighting rink. Well at what point I'm allowed to try to stay here?" she asked "The rents are only going up anyway."
Which would prove prescient. A few days ago, Ms. Kaye emailed to say that they were moving to a studio apartment at the end of the month because of a rent increase: even collecting Airbnb income tax free, in the end, Ms. Kaye and her husband were unable to stay in their two-bedroom.
Their rent was going up $600 a month, she said, making it impossible for them to keep living there. Airbnb helped, but not enough, especially given that they rented out their place only about once a month, when they could travel to visit nearby relatives. (Indeed, figuring out where to stay when renting out one's home is one of the biggest conundrums for Airbnb hosts who use the site to regularly supplement their incomes.)
"Airbnb is supplemental income utilizing our only residence, and we don't charge enough that we'd earn enough to cover our $600 rent increase," Ms. Kaye wrote.
Their new studio, also on the LES, will cost about $2,000 a month, some $1,000 less than they're currently paying. But she said that they still planned to use Airbnb to make ends meet. "I wish reducing our rent $1,000 by getting into a studio would eliminate our need for ANY supplemental income, but this is New York!"