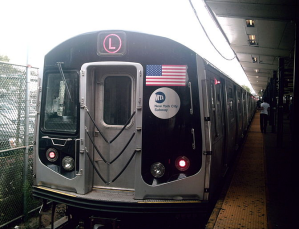 Last year was a great year for the subways, despite fare hikes and Zombie pranks.
The MTA released its annual ridership report today, revealing that subway ridership is the highest its been since 1949.
The stats show a 3.2 percent rider increase compared to 2012, totaling a whopping 1.708 billion rides.
Weekday ridership in 2013 also hit record-levels with 5.5. million, which is the highest since 1950. Weekend rides reached 5.8 million, surpassing the highest ridership since 1946.
The numbers are surprising considering the closures and free fares that followed Hurricane Sandy during five weekdays, according to the MTA.
The L train, which recently claimed the "cleanest train" title, also came in first for the highest ride increase.
"Ridership increased at every station on the line, including an 8.1 percent increase at the Bedford Av station. Weekday ridership has increased at Bedford Avenue by more than 50% since 2007. Ninety-eight weekly round trips were added to the L Subway Line Icon line in 2012 and service will be increased again this June," according to the press release.
The G line finished second with a 4.7 percent increase in riders per weekday (about 2,200), and the F came in third, adding 4.5. percent more riders per weekday (about 4,200). Other popular lines included trains passing by Atlantic Av- Barclays Center and the Jay St Metro Tech, two of the busiest stations.
To all rush-hour riders tired of the 5 p.m super-squeeze, there's really no light at the end of the tunnel.