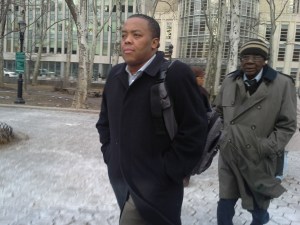 Assemblyman William Boyland Jr. has been convicted on federal corruption charges today, according to a spokesperson for U.S. Attorney Loretta Lynch. 

Mr. Boyland was convicted on all 21 counts accusing him of four schemes, including a top count of attempted extortion while serving as an elected official. 
The Brownsville assemblyman, hailing from one of Brooklyn's most prominent political families, was indicted on corruption charges previously but was found not guilty.
Now that Mr. Boyland has been convicted, he will be expelled from his chamber, and his seat will remain vacant until Gov. Andrew Cuomo calls a special election–which he has been reluctant to do–or until the next election.  Multiple candidates have already declared their intentions to run for the seat.
Mr. Boyland was immediately taken into custody, according to the New York Post. The assemblyman faces up to 30 years behind bars.