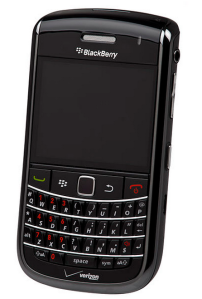 Australian law enforcement is struggling to solve some recent murders because some dangerous suspects have apparently started using un-hackable encrypted phones.
According to the Australian Broadcasting Corporation, "[A] well-known member of the Comanchero Motorcycle Club is suspected of ordering at least two high-profile killings in recent years using his encrypted Phantom Secure phone."
Authorities have reportedly connected these findings to the recent murders of Tyrone Slemnik and Roy Yaghi — both involved with the Comancheros' rivals, the Hells Angels. But because they can't monitor the communications generated by super secure encrypted phones, authorities are struggling to make any further progress with their investigations. 
The phone connected to the murders reportedly came from Phantom Secure, a company that sells encrypted BlackBerrys "designed for sophisticated and exclusive executives who need an effective and proven solution for their mobile concerns." The phones have no Internet or Snapchat or anything — only a super-private messaging system ideal for plotting illegal stuff.
Australian authorities are also worried about criminals' use of encrypted phones beyond these two murders, and members of parliament are even recommending that the government make some changes in the laws dictating how law enforcement can monitor people's phones.