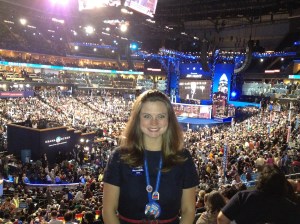 What started as a slow dribble has turned into a toxic geyser of bad intentions.
Bayonne brings its own brand of campaign time ugly that makes other towns known for rough edges look quaint by comparison.
The backroom ad war going on right now might make you think Jason Staham is running for mayor against Mickey Rourke, but it's actually incumbent Mayor Mark Smith versus Police Captain James "Jimmy" Davis.
Bloodbath comes to mind when sizing up the gush of ads on multiple sides, which includes some action by the Zanowic Campaign, another mayoral ticket in the mix.
So it came as no surprise this week when the mayor "went negative" this week in a television spot that jabs at what Smith's allies have long identified as challenger Jimmy Davis' Achilles heel: the fact that he raised his family in Rahway, not Bayonne.
"Did you hear about the guy running for mayor against Mark Smith?" asks a woman on the street amid horn honks in the 30 second ad. "He moved his family out of Bayonne about ten years ago, but now he's back just to run for mayor; says he's not really sure what Bayonne's problems are, but he'll figure 'em out once he gets elected."
A big eyeball roll ensues.
"Give me a break," the woman gripes, which, incidentally, is the title of the ad.
The spot then cuts to Smith with shirt sleeves rolled up and his team gathered around him looking for guidance.
"It's the first paid for negative ad run by the Smith campaign," a Bayonne source told PolitickerNJ.
On Facebook and YouTube, a campaign filled with long knives has created real enmity between the players involved.
"It's scary negative," the source said, referring to the non-TV broadcast toxic goop. "Someone's going to crack."
The charges include, in no particular order: infidelity (on all sides), coke possession, racism, pedophilia and government corruption and mismanagement.
The Smith Campaign justified the TV ad going after Davis with the argument that there's too much floating toxicity to get caught flat-footed.
"Bayonne has always been a competitive town and the mayor and his team are not taking anything for granted," said Spokesman Michael Makarski. "They have a solid record but the job is not done."
The incumbent has bulldozed out a steady diet of endorsements to stifle Davis, including the Laborers, former Gov. Dick Codey, and Speaker Vinny Prieto (D-32) and the Hudson County Democratic Organization (HCDO).
The other chokehold the mayor has applied is a work detail of Jersey City Mayor Steve Fulop operatives, including veteran mechanic Tommy Bertoli, who, given the bad blood between Smith and Fulop, were supposed to be the calvary coming him to buck up Davis' rebellion – and actually turned into more local establishment muscle for the mayor.