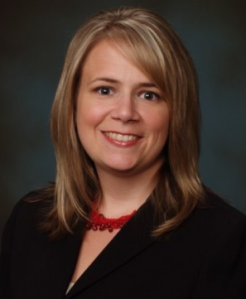 The Ocean County Democratic Committee formally backed Burlington County Freeholder Aimee Belgard's congressional bid.
The CD 3 Democratic hopeful issued a statement Monday after Ocean County Democrats voted over the weekend to support Belgard's campaign.
"Aimee Belgard is a tireless advocate for her constituents and is steadfastly committed to making sure that Ocean County residents and small businesses get the resources they need to recover from Hurricane Sandy," said Wyatt Earp, chairman of the Ocean County Democratic Committee in a statement.
"Aimee is the best candidate to help solve the problems Ocean County families face and she will work together to find solutions that create jobs and get our economy moving again," he said. "Aimee has our full support and we look forward to working with her in the coming weeks and months to make sure she's the next representative from New Jersey's 3rd Congressional district."
Last month, Belgard shared a stage with CD 1 hopeful state Sen. Donald Norcross (D) as he formally launched his congressional campaign. Democrat sources told PolitickerNJ Belgard had the backing of the South Jersey Democratic establishment.
However, fellow Democrats Jack Fanous and Howard Kleinhendler are also vying for their party's nomination.