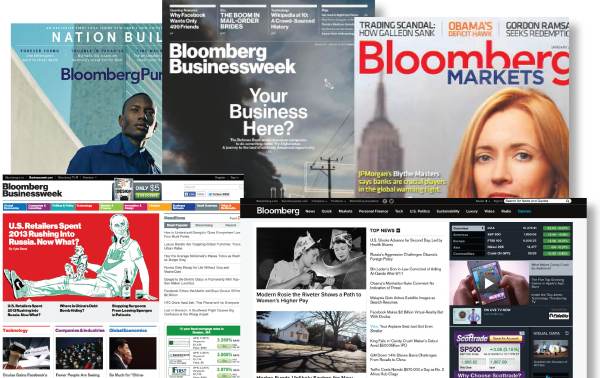 Bloomberg Media has hired former AOL Live president Nathan Richardson and Inside.com chief content officer Gabriel Snyder to lead the digital push, Mashable reported this morning.
"Bloomberg Media is setting out to build a leading digitally-led, multi-platform media company for global business. We want to become the indispensable source of information for the world's most influential people," Bloomberg Media CEO Justin Smith wrote in a post about Bloomberg's new digital initiative on Medium last week.
Mr. Smith, who left Atlantic Media for Bloomberg last June, and Mr. Snyder are fellow Atlantic Media alums.
In January, Mr. Snyder left Atlantic Media, where he ran The Wire, for Inside.com, Jason Calacanis' news aggregation startup.
"The opportunity for growth is looking for those new content types and story forms that are specifically tailored for this new emerging era of a digital first, mobile-dominant news environment," Mr. Snyder told Mashable.