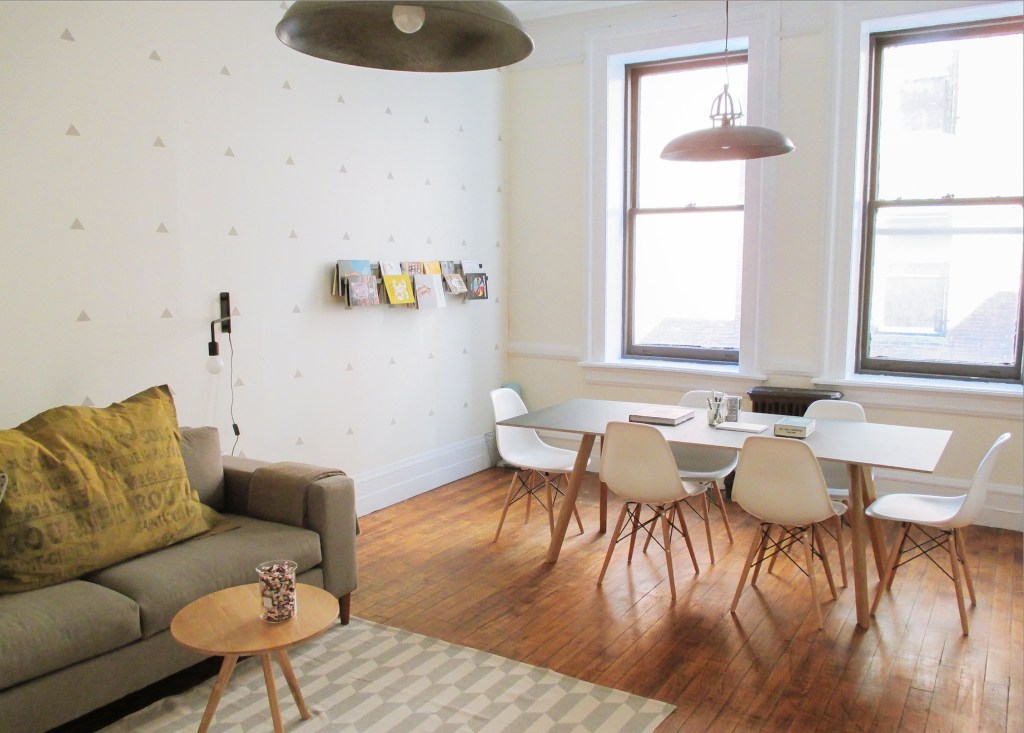 A new app called Breather is setting out to make life even sweeter for traveling self-employed types.
Breather allows users to rent private rooms for an hour at a time, 16 hours a day, in New York City and Montreal. They'll be opening locations in San Francisco and Boston soon. Founder Julien Smith says their client base is "mostly traveling business people."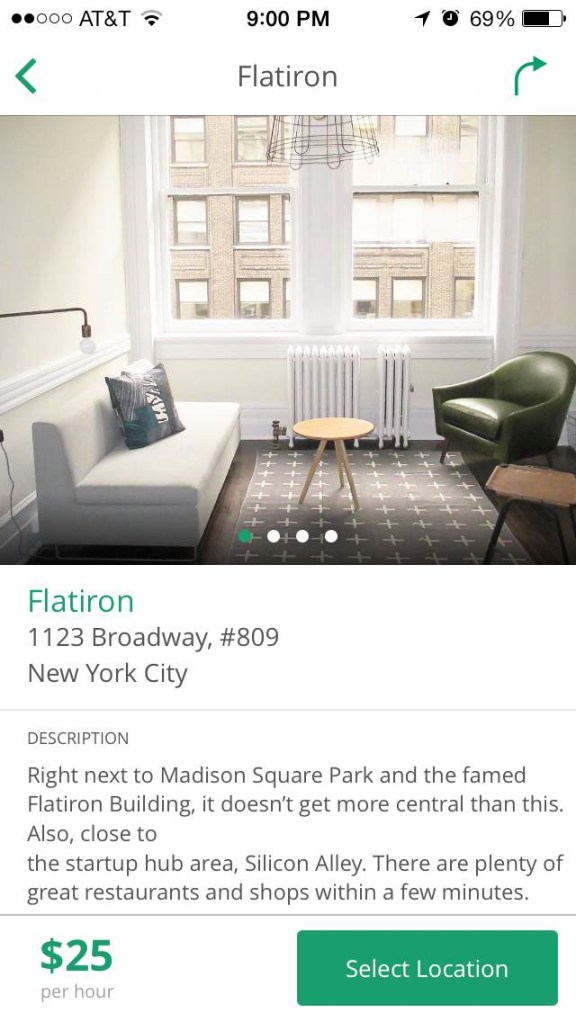 In Manhattan, five rooms are available. Each has free wifi and can accommodate four to eight people. The rooms can be used for napping, working, holding small meetings, relaxing after work, or killing time between appointments. Users book a room through the app, and access it using a code that will stop working after they've used it.
Before you ask, what the rooms can't be used for is naked time, Mr. Smith told us, so get those dreams of a sexy-secretary-themed afternoon delight out of your head.
It's true that people assume every new tech startup will be used for sex when it first launches. But Mr. Smith is sure Breather will grow out of it. We asked how Breather ensures users aren't using the app to get hot and heavy, especially since it's so much cheaper it is than a hotel room.
"Absolutely everyone that works at Breather knows everything that goes on in our network (which as it turns out is not much)," he said via email, "and they're all perfectly comfortable using them. So our users probably should be too."
All right, honor system it is.
Breather is available on iPhone and Android. Its locations are 519 8th Ave. above Penn Station; on Broadway between 25th and 26th streets in Flatiron; in the Garment District on 36th Street between Sixth and Seventh avenues; on E. 27th Street between Park and Lexington avenues; and in Soho on Broadway and West Houston Street.