We all know Brooklyn is becoming so much of a brand it might as well be Nike at this point. On the upside, it now has a built in slogan — "just brew it."
The Brewers Association released its annual list of the top 50 craft breweries in the country and wouldn't ya know it Brooklyn Brewery snuck its way into the top ten at number nine. The list was based on beer sales volume, so kudos to America for buying up Brooklyn's very own craft brew.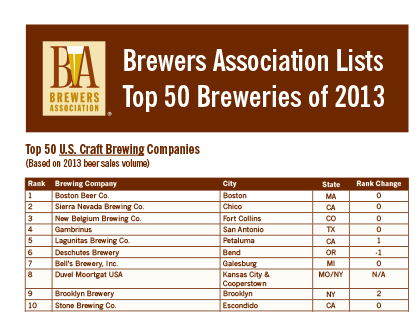 Even more surprisingly, Brooklyn Brewery stacked up pretty well against the big boys like Anheuser-Busch and MillerCoors. In a much more competitive list of the top 50 overall U.S. brewing companies, BB still remained in the top 20 at number 16.
So rent may be on the rise in Brooklyn, but at least we have some quality beer to drown our sorrows with. And if Brooklyn Brewery stacks up so well in the U.S., how long before it blows up all over the world. We're looking at you, France.