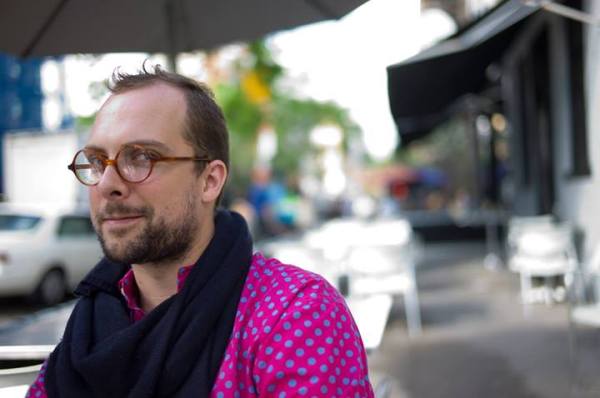 Budding fashion designer James "Jay" Ott has been missing since Saturday night, and his friends have began a city-wide search for the missing Bushwick resident.
Coworkers knew something was wrong when Mr. Ott, a resident of the McKibbin lofts, failed to show up to work on Monday.
"That's when we all started to get worried," Mr. Ott's coworker at fashion investment firm The Dock Group Beatrice Kim told Gothamist. "When we all started talking to one another, that's when we realized no one had heard from him since Saturday evening."
Various blogs, social networks and even Reddit are awash with posts calling for any information on Mr. Ott's whereabouts. "I'm worried about my good friend, Jay Ott, who lives in Bushwick, New York," friend Luke Woods wrote on Facebook. "He's gone missing and hasn't been seen since Saturday."
Off the web, friends have plastered missing posters all over street signs and subway stations.
Police told the Daily News that Mr. Ott suffers from anxiety and his credit cards and phone have not been used since his disappearance.
"If he is seeking help and confidentiality is a concern, we understand, but we would love to hear that he is safe," Ms. Kim wrote to the Observer. 
Mr. Ott, who was also featured on style website stylelikeu.com, was last seen via surveillance footage entering his apartment. According to posters, he is 6'2" and 180 pounds, with blue eyes. The posters urge anyone with info to call the 90th precinct at 718 963 5368 or email findjayott@gmail.com.
[youtube=http://www.youtube.com/watch?v=ED2iKOXmZzQ&w=420&h=315]