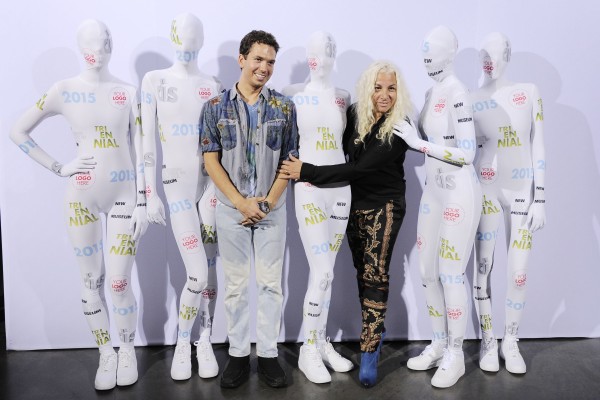 Calvin Tomkins's profile of Ryan Trecartin is in this week's issue of The New Yorker, and it is a good one.
What are the young artist and his coterie up to these days, you're wondering? Mr. Tomkins has the answer:
When I checked in with Trecartin in Los Angeles last month, he and Fitch were shooting a new movie in what used to be a Masonic temple, on Wilshire Boulevard. "Do you know Maurice Marciano?" he asked, referring to one of the founders of Guess jeans, who bought the building with his brother Paul last year. "The temple has been abandoned since the nineteen-nineties, and he's going to gut the whole thing and turn it into a private museum. He said we could break whatever we want in there." Most of the familiar faces in Trecartin's extended family appear in the new film. He's also using some parkour athletes, "to jump from high places and do splits and stuff." Trecartin got interested in stunts when they were making "Any Ever." He works with parkour people because they're not professional stunt artists, and are willing to collaborate on ideas.
Have a read over at The New Yorker website. (Subscription required.)