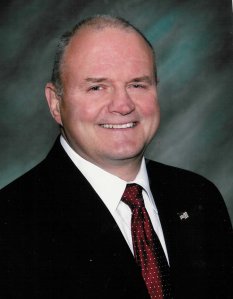 The Brick Republican Club last night voted to support Toms River Councilman Maurice "Mo" Hill for the Republican nomination for the 3rd Congressional District.
The support means Hill has the support of his party in the two largest Ocean County towns in the 3rd Congressional District.
Brick and Toms River also comprise over half of the Ocean County registered voters in the District.
"With the strong support of Brick, Toms River and the other towns and legislative leaders in Ocean County I am confident that I can win the nomination of the Ocean County Republican Party at the convention on March 19, 2014," Hill said. "I feel that I have the experience, knowledge and leadership to win the election in November and be an effective representative in Washington."
Hill's announcement of support comes after the Ocean County Republican Screening Committee voted to support former Randolph Mayor Tom MacArthur for the CD3 seat and Hill's subsequent declaration that they would have to carry him out kicking and screaming from the convention later this month.
Former Bogota Mayor Steve Lonegan is also in the running to get Ocean County GOP support to succeed retiring U.S. Rep. Jon Runyan (R-3).
A member of the Toms River Council for 11 years and former council president, Hill put in 35 years in the United States Navy retiring in 2005 as a Rear Admiral.
"Superstorm Sandy devastated our area and we are all working to assist our residents as they recover and rebuild," he said. "I was very fortunate in that my house was not structurally damaged. Many of our residents have had to demolish their homes and rebuild. As painful as the rebuilding process is we are all thankful that there was no loss of life."
A healthcare provider in private practice for over 38 years, Hill serves on the Community Medical Center Board of Trustees and on the Ocean County Board of Health. In addition, Governor Chris Christie appointed him commissioner on the South Jersey Transportation Authority.