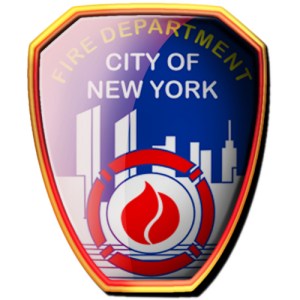 Mayor Bill de Blasio's administration today announced a major $98-million agreement to settle a 7-year-old lawsuit brought by a black firefighters' group accusing the city's fire department of discriminating against African-American and Hispanic applicants. 
The decision was announced by lawyers from the Center for Constitutional Rights, who represented the group, the Vulcan Society, according to the Associated Press.
In statements, top city officials praised the agreement, which preempts a trial that had been set to begin later this month.
"The brave men and women of the FDNY work tirelessly to keep us safe from harm's way – and our administration is committed to ensuring every New Yorker who seeks to take on this heroic role has a fair opportunity to join the ranks. This administration is fully committed to promoting diversity and equal access in every sector across our five boroughs, and this settlement will move New York City one step closer to this goal," said Mr. de Blasio.
"New York City is at its  best when our workforce reflects our diversity and I am happy that the de Blasio administration not only recognizes this but is taking concrete steps to make it happen. New York City has the best first responders and this settlement and the reforms instituted by the administration will go a long way towards continuing that," added Council Speaker Melissa Mark-Viverito.
"When we see any member of our community excluded from an opportunity to succeed, it is our responsibility to act. Today, this administration has taken a historic step forward with a settlement that will rectify past harm and increase diversity in FDNY's ranks. This settlement will not only compensate those affected by the FDNY's civil service exams, but also ensure the FDNY has the capacity, support and structures in place to build a stronger and more diverse department in the years to come," said Corporation Counsel Zach Carter.