The late German artist Sigmar Polke was not the type to make things easy for anyone.
After trying to interview him in Los Angeles in 1995, reporter Kristine McKenna wrote that she felt like Margaret Dumont "trying to get a straight answer out of the Marx Brothers." That same year, British critic Adrian Searle showed up at Polke's Cologne studio but returned to the airport without ever finding him. "I think I wept," he later wrote. (Polke sent a photo of himself doing a Nazi goosestep and scrawled "Sorry" on the back.)
One afternoon last month, the day before Polke would have turned 73, the Museum of Modern Art's associate director, Kathy Halbreich, sat in her Midtown office with her curatorial assistants, Magnus Schaefer and Lanka Tattersall, and recalled, good-humoredly, the difficulties she ran into trying to visit Polke in the early 1990s with curator Richard Flood, who was planning a show with the artist at Minneapolis' Walker Art Center, where she was then director.
"We got there in the morning, he wasn't there," she said. "We went and had coffee and came back; he wasn't there. We went and had another cup of coffee, we came back, and there was a cake box in the window. O.K.! Well," She mimed looking through a window. "Nope, he wasn't there. We went and had lunch; we came back. About, I guess, 2 o'clock, we rang the bell, and he opened it, and I said to him, 'Where were you, at the bank counting your money?' But we only had to wait…" She cut herself off. "There were others who've waited an eternity and are still waiting. He was a great, difficult, learned man."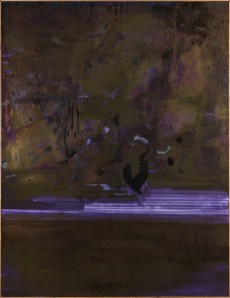 Another long wait will come to an end on April 19, when Ms. Halbreich unveils her Polke retrospective at MoMA. It has been six years in the making, a massive undertaking, with almost 300 works in a jaw-dropping number of mediums—photography, painting (made with everything from meteorite dust to Neolithic tools to red lead), sculpture, sound, film and all sorts of hybrid forms.
Despite being widely regarded as one of the greatest artists of the postwar period, Polke's work has been relatively little seen in New York. He showed for years at Michael Werner Gallery on East 77th Street and always declined shows that aimed to include examples of all of the mediums he used—until 2008, when Ms. Halbreich came calling with just such an offer. "Much to my surprise, he agreed to do it," she said. He sketched some idiosyncratic ideas for how he imagined the MoMA show could be organized, but two years later, at age 69, he died of cancer.
Ms. Halbreich shifted the layout to a chronological format and began to research in earnest. "There's an enormous responsibility that comes with doing the first big show after an artist dies and the first big show that actually does something no other show has ever done," she said. "I think it's probably fair to say that this has made me a little neurotic and a little obsessive, which is why it's been very good to have a little family team."
Polke was born in 1941 in a section of Germany that became Poland in 1945, when his family fled for East Germany. In 1953, they moved to West Germany. Ten years later, as a student in Düsseldorf, he cofounded postwar Germany's answer to American Pop art, Capitalist Realism, with fellow artists, among them Gerhard Richter, who had his own MoMA retrospective in 2002 and is currently the world's most expensive living painter at auction.
The Capitalist Realists, who had their first exhibition in a department store, depicted West Germany's emerging consumer culture, often in deadpan paintings. Polke painted sausages, dress shirts, socks and a chocolate bar and, like Roy Lichtenstein, soon began replicating the raster dots of commercial imagery by hand. ("I've lost count of how many dots I've painted in my life," he quipped 40 years later.)
But even as Polke was making his name with those series, he was tackling other projects. He spent a large part of the 1970s living on a commune near Düsseldorf, traveling widely and indulging in a formidable regimen of drugs, all the while obsessively snapping photographs, which he would often paint and draw on top of. "The breadth of his work is just so immense," Mr. Schaefer, the MoMA curatorial assistant, said. "Even works from the same year you think can't be by the same artist." (The curators will place a text in MoMA's atrium, which will include a variety of Polke work, stating that the exhibition—one of the largest the museum has ever staged—is not a group show.)
Polke dove headlong into dealing with his country's recent past. In MoMA's magnificent catalog (designed by Joseph Logan), art historian Benjamin H. D. Buchloh recalls a touring Polke retrospective that he organized, against the artist's wishes ("I don't know what got into me"), in the mid 1970s in Germany, and admiringly mentions that the artist barricaded part of the show at its Düsseldorf stop with a wooden fence that read "Art makes you free," reworking the inscription at the gates of Auschwitz. A series of paintings he made in the mid 1980s each features a foreboding watchtower at its center.
"This show isn't only about masterpieces," Ms. Halbreich said. "I think that Sigmar could make them, but I don't think that's why he got up in the morning."
But before even being able to decide what to show from Polke's vast oeuvre, the curators first had to figure out what he had actually made. "He never had a consistent assistant in the studio, so it was very much trying to piece together all the information that we could," said Ms. Tattersall, the MoMA curatorial assistant, who combed gallery and museum checklists, studio notes and auction records to track down works. He had stored up so much material in his studio (newspaper clippings, photos and so forth), she said, that there was a "feeling that this was someone who had this idea that he was going to create for maybe four centuries."
Even with the extensive planning, there were loans that couldn't be secured—"heartbreaks, definitely heartbreaks," Ms. Halbreich said—like a series of six paintings that Polke made for the German pavilion at the 1986 Venice Biennale. Huge and extremely fragile (he made them by carefully pouring layers of resin), they're now in the city museum in Mönchengladbach, Germany, housed in a gallery with doors that are smaller than the paintings. They're not leaving. "Maybe if they had been my paintings I would have made the same decision," Ms. Halbreich said. Earlier that day, she had actually turned down a different loan "we had wrestled to the mat, because then I realized maybe I should pay attention to how fragile it is and how I might feel if something went wrong."
Many Polke works have never before been shown, like three-and-a-half hours of film that will be screened on a loop in MoMA's atrium. "He would shoot, put it in his refrigerator, and a couple of years later, he would take it out and shoot again, and he kind of knew what was on that original film, because they're not crazy disjunctions," Ms. Halbreich said. "I'm sure some people will think they're very boring," she added. "It does require patience. It requires a kind of willingness to sink into another human being's world."
For her part, Ms. Halbreich has been spending so much time in Polke's world that she has dreamed about him. "He was talking to Immanuel Kant in my living room, and they were whispering" she said. She shared the dream with MoMA's director, Glenn Lowry. "Glenn said, 'Oh, yeah, it's a critique of pure reason!' And I went, 'Uh-uh, it's an anxiety dream. It's I Kant do this.' "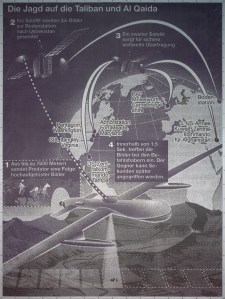 "The expectations are way above what anybody can deliver," she said, but added that she found the dream liberating. "It made me confront head-on the fact that, if we succeeded, the success would be in opening some windows in the house of Polke and that there would be many more shows that would sweep through those windows."
She sees Polke's mercurial nature as a way of remaining free. "I don't think there are many artists who have been able to elude definition quite as successively," she said.
What surprised her was that "when everything was brought together, all of this disparate, experimental engagement actually had a coherence. I think he knew that, and I think he was really scared of it."
Polke waited until late in his life to sign off on the MoMA project. Whenever Ms. Halbreich and her curatorial colleagues run into an obstacle, she said, "I think Sigmar is up there laughing his head off."