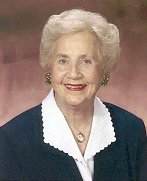 Quick, what race has the makings of the most bruising general election battle of the season?
If you answered Cory Booker versus Goldberg/Sabrin/Turkevage/Bell/Pezzullo you're probably not watching a quietly but no less fiercely developing contest south of the state's Mason-Dixon line.
That's where incumbent Republican Cumberland County Clerk Goria Noto (pictured) is gearing up for a west versus east countywide stare down with Assemblywoman Celeste Riley (D-3).
Democrats last night unanimously backed Riley to challenge four-term incumbent Noto as part of a strategic plan to widen Senate President Steve Sweeney's (D-3) statewide trampoline ahead of the 2017 election.
But to Riley, the opportunity to run represents something much simpler, she says: a chance to walk to work.
"I accepted the nomination and I'm excited about it," Riley told PolitickerNJ.
The 54-year old three-term Democratic assemblywoman from Bridgeton holds a Masters Degree and teaches technology.
"We're losing out on a higher level of service at the clerk's office and a greater degree of voter outreach," Riley said. "She's not doing any of that, or even educating people in our high schools."
Proud of her work on overhauling public pension and benefits, restructuring higher education and championing the Economic Opportunity Act, the Sweeney ticket mate said she will miss every moment she has in Trenton if she beats Noto.
But "I won't miss the driving," added the South Jersey brand name.
To get to that point, she's going to have to get through Noto, "beloved," in the words of Cumberland County GOP Chairman Bob Greco.
Contacted at the office, the 83-year old Noto said she looks forward to the campaign.
"I'm running again," she told PolitickerNJ. "I enjoy my job tremendously and I enjoy serving the citizens of our county because it gives me a great deal of happiness."
Noto pointed to her 33 years of legal experience preparing forms for the county before ascending to the clerk's job.
"I frankly don't know," Noto replied when asked why Riley sees fit to challenge her. "She has enjoyed her position in the school system, I don't know she would want to run for clerk. I wish her well.
"I don't feel it will be a negative campaign," the clerk added. "We are two ladies. I am here and she hopes to be here. We have some of the best technology in this office; just send records to us and in no time at all we will process them."
Noto said she prides herself on running an efficient and friendly office of 12 employees.
"We give great customer service, with a smile," said the Vineland resident, who added that supporters are already asking her for Noto signs to plant on their lawns."
The clerk said she has built a reputation on keeping her door open and trusts the voters will see it her way.
"I'm a resource person and a contact person and I never stop," Noto said.