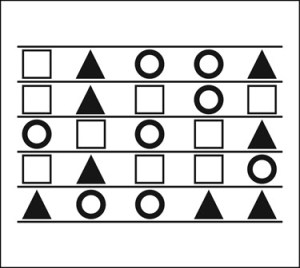 The painter Cynthia Daignault will offer 25 paintings in exchange for 25 objects in a project at the Lower East Side's Lisa Cooley gallery. The piece, called "Das Tauschregal (The Barter Shelf)," is based on participatory economics: Ms. Daignault will trade 25 paintings for 25 objects, and the paintings will depict the objects they were traded for. Everything–paintings and objects–will be displayed at on offsite location, to be announced shortly, in May.
The objects, according to a set of rules on the gallery's website, "must be able to fit in a box measuring approximately 10 x 10 x 10 inches (i.e. smaller than a bread box)." Prospective participants can mail an index card with a description of the object they wish to barter to the gallery by April 1. The objects with the "greatest value" will be chosen.  "Determination of value," according to the gallery, "is at the sole discretion of the artist."
UPDATE 3/26 11:35 a.m.: The original post stated incorrectly that the show will take place in the gallery. It will be held offsite. The post has been updated to reflect this.