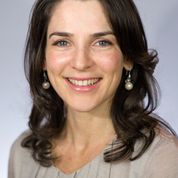 Mayor Bill de Blasio has tapped the former executive director of the Council of Urban Professionals to lead his recruitment efforts going forward.
Chloe Drew has joined the growing administration as director of the Mayor's Office of Appointments, a City Hall spokesman confirmed. In her new role, Ms. Drew will take over the work performed by Mr. de Blasio's transition team, assisting the mayor and his deputies in making commissioner-level appointments, as well as appointments to the city's numerous municipal boards.
The office also helps commissioners and other higher-ups build their senior leadership teams, according to City Hall.
"As the Mayor has said repeatedly, we are committed to staffing the administration with experienced, exceptional leaders who are progressive and represent New York City's tremendous diversity," the spokesman, Phil Walzak, said.
Mr. de Blasio has been criticized for the slow pace of his appointments, with many posts remaining unfilled more than two-and-a-half months into his tenure. But he and his team have repeatedly defended the pace, insisting that it's better to pick right than fast.
Ms. Drew had been helping run the talent and recruitment wing of Mr. de Blasio's now-completed transition, according to a source familiar with the command chain, and had sent a letter to her former colleagues informing them then of her departure weeks ago.
"I want to share with you some important news. After six wonderful years with the Council of Urban Professionals, I will be moving on to take a senior role in Mayor de Blasio's administration," Ms. Drew wrote to staff of the Council of Urban Professionals in a letter obtained by the Observer.
"I am sad to be leaving CUP which has been a wonderful, fulfilling, and welcoming professional home since 2007.  I am also proud that CUP is stronger today than it has ever been," she said.
Ms. Drew, who referred requests for comment to the mayor's press team, formerly served as the campaign director for California Congresswoman Barbara Lee, according to her LinkedIn profile. At CUP, she was  tasked with investing in initiatives that "advance leadership development, diversity across the public, private and nonprofit sectors and access to capital and opportunity for the next generation of civic and business leaders," according to an Aspen Institute profile.
She also co-founded OaklandVOTE, a nonprofit dedicated to increasing voter turnout in underserved communities.