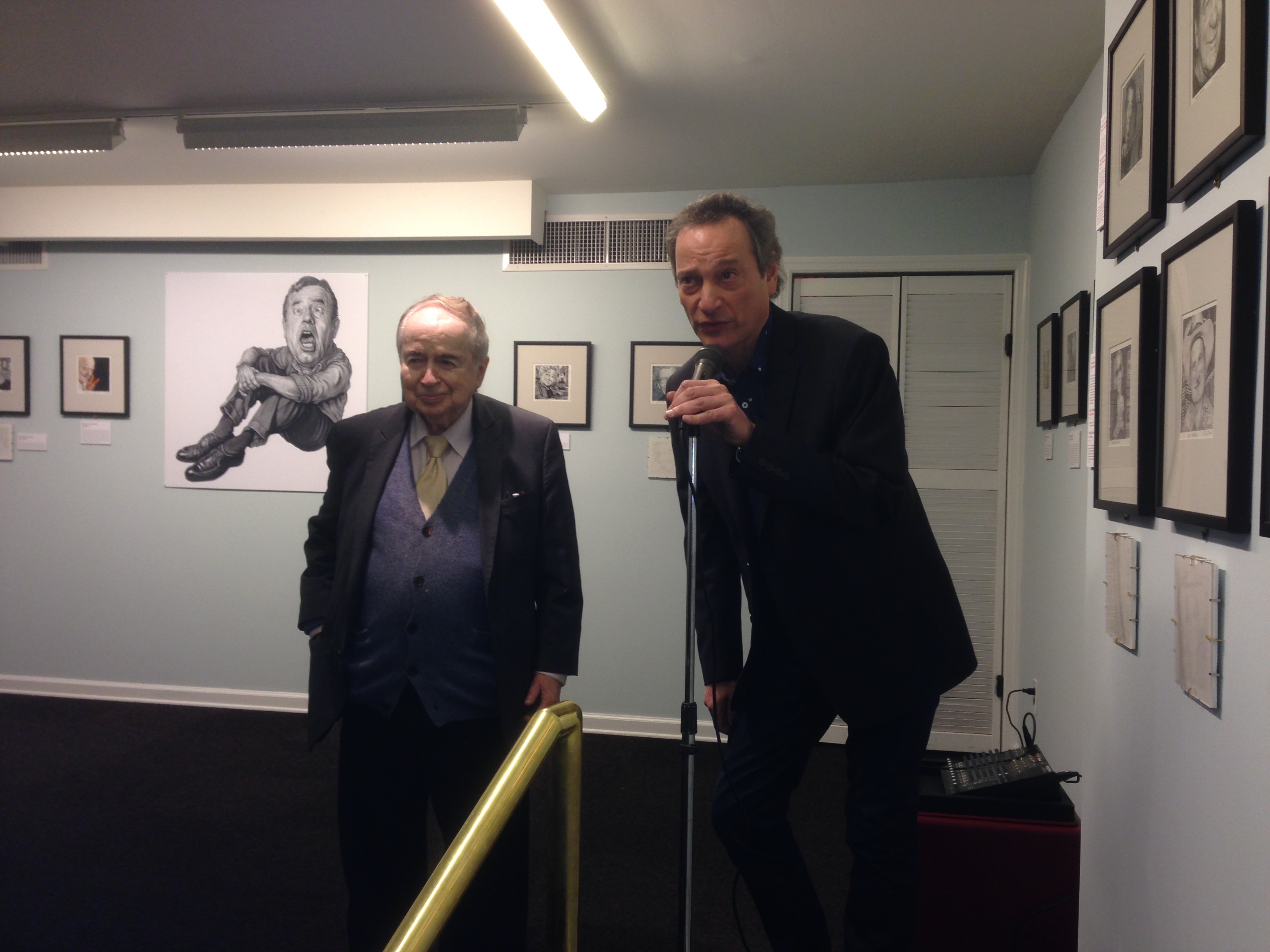 Drew Friedman is a great American illustrator. Without the benefit of historical perspective, it is perhaps too soon to evaluate, but it's not a stretch to mention him in the same breath with artists like Norman Rockwell, NC Wyeth, and Jessie Willcox Smith.
On Thursday night, The Society of Illustrators opened a spellbinding exhibit of Mr. Friedman's recent work, which has mostly featured detailed stippling caricatures of Jewish comedians. "Drew Friedman's Old Jewish Comedians" is billed as "the most comprehensive display of original Drew Friedman artwork to date" and it's a pure joy to behold, with portrait after portrait – here's Uncle Milty, there's Shemp, wait, there's George Burns and Jerry Lewis. The love that Mr. Friedman has for his subjects – for their contributions to American culture as well as their just plain great faces – jumps off of every drawing.
The Observer has had the honor to publish many of Mr. Friedman's portraits on our cover. It was nice to see some of these faces in this show, but it was even more swell to see some of them in person, there supporting Mr. Friedman with their presence.
Some in the packed house kneeled to pose for pictures with Abe Vigoda. Gilbert Gottfried and Robert Klein laughed along with those who repeated favorite lines to them. Other guests with great Jewish faces like MAD Magazine's Al Jaffee and Handsome Dick Manitoba from The Dictators were in effect. The Transom told one of them how much of its youth was spent studying his artwork and the other how much of its present is spent at his East Village watering hole. And there, too, was the former lord of the Transom, Frank DiGiacomo, on hand to support someone who had joined him in pouring a lot of love into this newspaper.
Mr. Friedman took the stage. He humbly brought the crowd to order by observing, "Not everyone loves Jews but everyone loves Jewish comedians." And then he welcomed one of his subjects, the legendary Joe Franklin. 
Mr. Franklin told a Groucho Marx classic. Groucho went to a hotel and asked for a room. The clerk asked his name and Groucho gave it — his real name, his Jewish name. (Julius Henry Marx is Jewish, right?).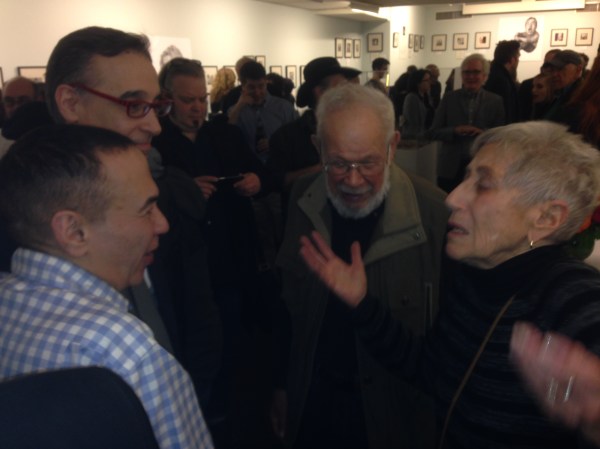 So the clerk suddenly says, "We have no rooms."
Groucho says, "Whattaya mean? Because of my name? But I'm not Jewish – I'm Quaker."
"Oh, really?" says the clerk. "Say something in Quaker."
"Fuck thee."