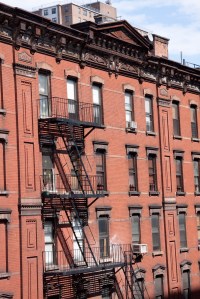 Haven't we learned that Craigslist apartments are a bad idea by now?
Ten women were conned out of nearly $22,000 in down payments by a phony rental agent in the East Village.
The suspect, who ran the Craigslist scam under the names David Horowitz and Michael Bryant, had no authority to rent the apartments located at 321 East 6th St. and 434 East 9th St.
Between Jan. 16 and Feb. 1, nine unsuspecting women gave him down payments of $2,200 for the East 6th St. apartment. On January 30, another put down $2,100 for the 9th st. apartment.
After posting listings for the residences on Craigslist, the suspect gave tours of the apartment and accepted down payments from the women, most of whom were in their twenties.
There were no signs of forced entry, but it is not clear how the suspect gained access to the apartments, a spokesman told DNAinfo.