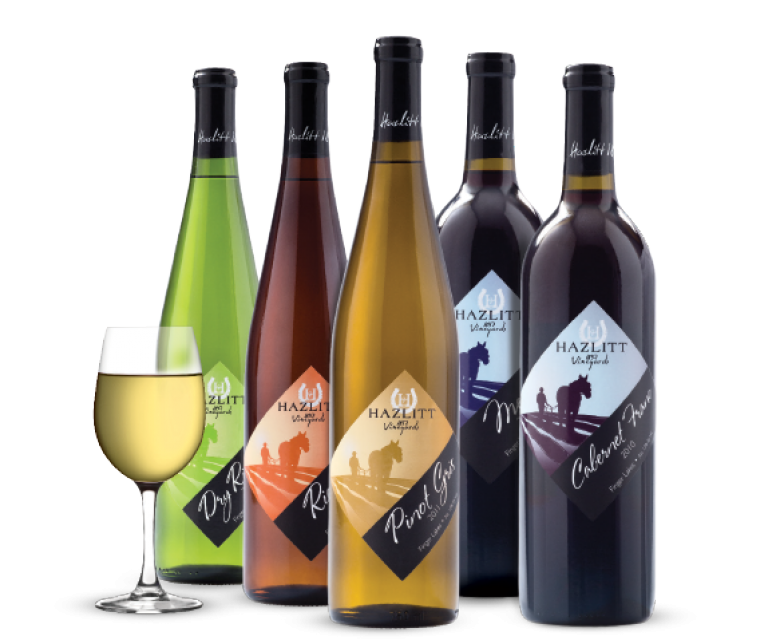 With winter finally on its way out the door you would think New York could breathe a sigh of relief, finally relax and maybe toast a fine wine to celebrate.
Well you would be wrong, because this damn winter is taking our wine with it.
This year's frigid winter temperatures wreaked havoc on New York's upstate vineyards, causing the Department of Agriculture to declare a "disaster" in 19 counties. The New York Post reports that a Cornell Cooperative Extension study shows farmers near the Finger Lakes are expected to lose between 75 and 90 of their crops.
"It knocks the living bejesus out of you economically," Eileen Farnan, owner of Barrington Cellars near the Finger Lakes, told the Post.
The full extent of the winter damage can not be measured until grape buds begin to break in early May. Until then Art Hunt, founder of Branchport's Hunt County Vineyards, walked us through the process of accessing the early damage.
Basically, take ten canes into the warm shop and slice through each bud which would normally produce a shoot with numerous grapes on it.
"Say one out of ten of these canes have dead buds, we say ten percent of that variety of vines will be damaged," Mr. Hunt told the Observer. "We can have a ten percent loss no problem."
But Mr. Hunt had bad news for the fanciest of wine drinkers. The vinifera variety of vine, used to make the high-class stuff like riesling, chardonnay and pinot noir, saw erratic results. During tests, results reached 80 percent damage.
Until the total damage can be truly accessed, farmers will be able to apply for federal "emergency loans" in all 19 counties.
You better hope that helps, Mother Nature. You buzzkill.