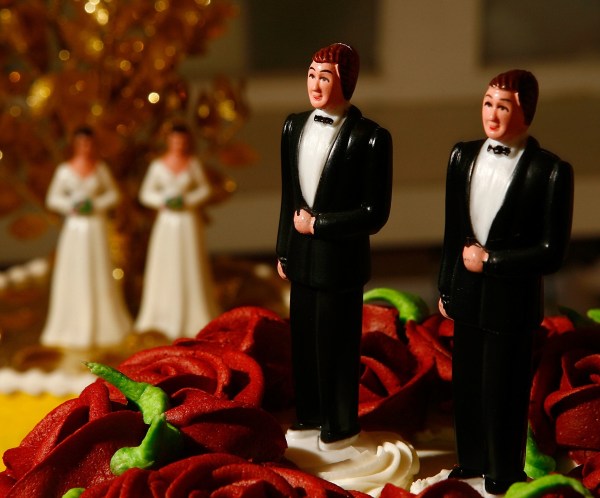 On Feb. 24, the Citizens Committee for New York City, a civic group founded in 1975 at the apex of the city's fiscal crisis, honored the legal giants David Boies and Ted Olson. Paul Singer, the CEO of elliott management, presented them with the New Yorker for New York Award. Below are Mr. Singer's remarks.
It is my honor to present tonight's New Yorker for New York Award to Ted Olson and David Boies. Ted and David are receiving this award for their tireless work on behalf of marriage equality—the right of gay and lesbian couples to participate equally with straight couples in the institution of marriage.
They are two of the top lawyers in the country, a Republican and a Democrat, but on this issue, there is no division between them. They are united for a cause whose time has come. They had a busy year last year. Among the highlights was their successful advocacy at the Supreme Court in the case of Hollingsworth vs. Perry, which cleared the way for marriage equality in California.
But that wasn't the only highlight: This dynamic duo was also featured in a star-studded play about the Perry case here on Broadway and in Hollywood. David was played by George Clooney, and Ted was played by Martin Sheen, because Brad Pitt wasn't available. Actually—true story—Brad Pitt played the judge.
Far from resting on their laurels, Ted and David have continued their work in 2014. Just a few weeks ago, they won the first round in the fight for marriage equality in the state of Virginia—a decision that was handed down, appropriately, on Valentine's Day.
Most of Ted and David's recent work has been about marriage equality in other states, not New York. Nevertheless, it is right and fitting that the Citizens Committee has chosen to honor them with this year's New Yorker for New York Award.
The Citizens Committee is all about supporting ideas that strengthen our neighborhoods and our communities, making them better places to live. And the building block of every community is the family.
New Yorkers understand on a fundamental level that marriage equality—securing for gays and lesbians the basic right to have their relationships and families recognized as a part of a community—makes all of our communities stronger.
The writer Jonathan Rauch summed it up this way: "America needs more marriages, not fewer, and the best way to encourage marriage is to encourage marriage, which is what society does by bringing gay couples inside the tent. I believe a generation from now, gay marriage will be seen as a profoundly traditionalizing act. It will have channeled love into the most powerful social institution on Earth: marriage itself."
There is a lot of work that still needs to be done, but the wind is at our back, public opinion is increasingly on our side, and the law is opening doors of opportunity that used to be nailed shut. Ted and David's passionate and eloquent commitment to this cause is a big part of the reason that America is in the midst of a sea change when it comes to gay rights and gay marriage. And it's a change for the better.