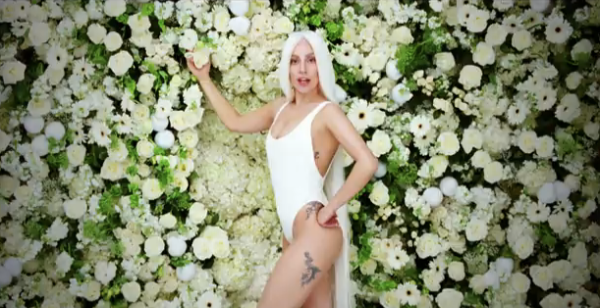 Lady Gaga is putting the pop in pop-up.
The Haus of Gaga has transformed the lobby of The Out NYC in Hell's Kitchen into a museum dedicated to her new music video, G.U.Y.
"They reached out to us," the developer behind the gay-targeted boutique hotel, Mati Weiderpass, told the Observer. "They wanted a place that could host an exhibit, but also an after party for her show this April at the Roseland."
From now until April 10, visitors can feast their eyes on some crazy props and costumes, including a clamshell bed, a Lego Chest plucked from Nathan Sawaya's Art of the Brick exhibit, and a couture paper cutout in the shape of a gummy bear. To make the sights even zanier, guests can sip a commemorative cocktail, the Poker Fizz.
The fruity vodka spritzer comes free with a "Paparazzi" room package, which also offers tickets to Gaga's after party at The Out's nightclub, BPM, on April 4.
The paisley-shirted Mr. Weiderpass, in the meantime, enticed us with the hotel's version of a Do-Not-Disturb sign.
"Look at that!," he said. "It says 'G.U.Y.S WELCOME' on the back!"
[youtube http://www.youtube.com/watch?v=ohs0a-QnFF4]