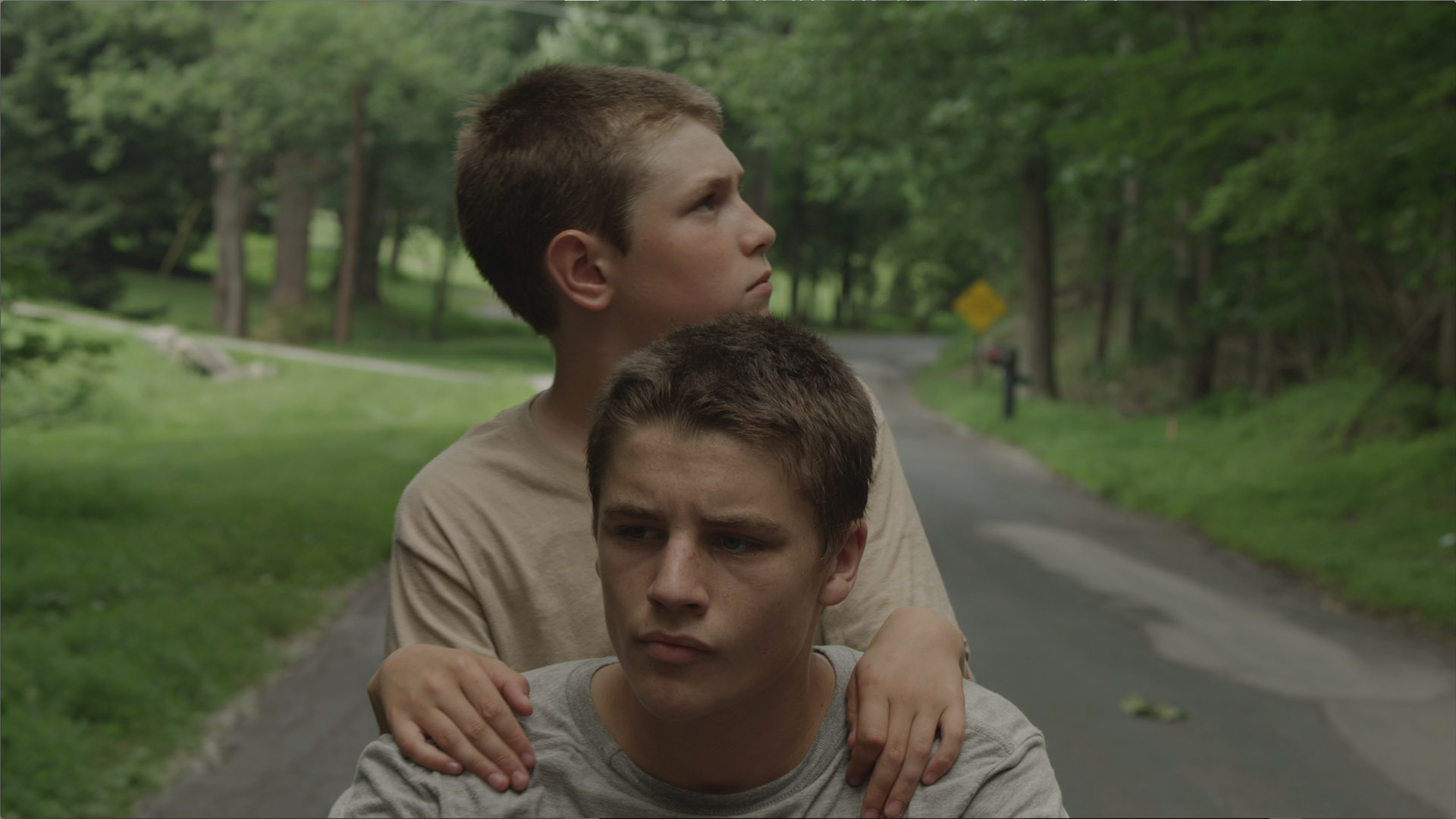 Coming-of-age movies may be a dime a dozen, but at least first-time director Daniel Patrick Carbone has made one that focuses on unspoken adolescent feelings instead of familiar puerile events, with clichés held at arm's length. Unfortunately, Hide Your Smiling Faces is so slow it could use a few action sequences to speed things up.
---

Hide Your Smiling Faces ★★
(2/4 stars)

Written and directed by: Daniel Patrick Carbone
Starring: Ryan Jones, Nathan Varnson and Colm O'Leary
Running time: 81 min.

---
First unveiled a year ago at the Tribeca Film Festival to a respectable but indifferent reception, it's a memory piece, based on the director's fragmented childhood experiences, about the effects of death and mourning on a small country town—specifically on the lives of two brothers. The body of a friend is found under a railroad bridge, and the unexplained circumstances force 14-year-old Eric (Nathan Varnson) and his impressionable 9-year-old brother, Tommy (Ryan Jones), to confront questions about friendship and mortality that have never been important before. Did their friend jump? Did he fall? A mystery plunges the town into silence and trepidation, with a sense of underlying menace that never comes to fruition and the prospect of a possible murder that is never solved.
Instead, the rustic landscape of New Jersey disconnects the boys even more from realities faced by today's urban kids. They wrestle, swim in a local lake, explore nature and play with dead animals instead of video games. When a mean-spirited neighbor ties their dog, for no reason, to a concrete block in the path of oncoming traffic, the boys break the windows in his house, climb inside and trash everything in it. The consequences of this personal act of retaliation lead to a summer of mounting problems. Eric has to talk another friend out of committing suicide, something he begins to contemplate himself as he faces the possibility of mortality all over again.
The film takes its time moving into anything resembling a plot, but the everyday events of a formerly cloudless existence gradually turn serious, fusing into a patchwork quilt of scenes and emotions. Instead of understanding parents to guide them, Mr. Carbone leaves the boys to their own reliance on each other for survival. Not much happens, though Eric's troubled confrontation with disenchantment results in more than one unnerving climax—one with a friend during a wrestling match that turns hostile, another involving a face-to-face encounter with a wild bear in the woods that regards him with more curiosity than danger.
I admire the way the film captures a rare feeling of adolescence in its contradictory moods, relying more on tone and enigma than dialogue. And the two boys who are never off-screen are really excellent. But although Hide Your Smiling Faces has generated muted praise from aspiring young critics on the Internet who wouldn't be caught dead watching any film that costs more than Steven Spielberg's ginger ale budget, it's not for audiences outside the art house circuit.