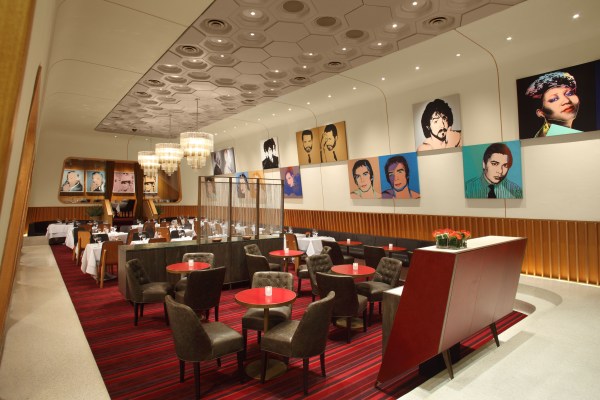 The best thing about living in New York is that it's constantly evolving into an even more exciting version of itself. It's a town that never allows itself to stagnate.
But you're a New Yorker. You know that already.
In the past year you've likely seen your local juice bar transform into a yogurt shop (at some point, they all become yogurt shops) before becoming a creperie before becoming a grilled cheese sandwich bar.
We know that, too. Well, definitely that there are too many yogurt shops, but also that our greatness lies in the willingness to change. It's why the New York Observer evolving as a paper. The new Observer is easier to read, boasts better illustrations than ever, and is still filled with the offbeat, insider pieces you love. Not to brag, but we're looking good.
And we're celebrating our new format in style at the Casa Lever with a host committee filled with equally good looking New Yorkers, all of whom have mastered the art of reinvention.
In case you haven't met them, we'd like to introduce you to:
Alan Cumming: You doubtless spotted him on the cover of our first new format Observer, but you can also catch the acclaimed actor in the upcoming revival of Cabaret which opens April 24th.
Marina Abramovic: The self-described "grandmother of performance art" will be present. However unlike her "The Artist is Present" piece at MoMA, wherein she sat silently in front of viewers for 736 hours, she'll be talking, circulating, and hopefully enjoying the canapés.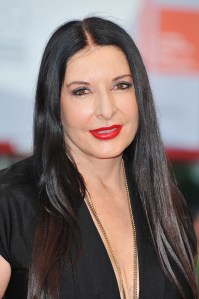 Michael Albanese: The rakishly handsome former publisher of Spin and current president of Observer Media will be there, judging the music.
André Balazs: The hotelier calls New York home, but for those who don't, his properties, like The Mercer Hotel or The Standard, are a pretty good way to experience the city. And we know you stay at the Chateau Marmont when you're in Hollywood.
Derek Blasberg: Dress sharp and mind your manners! The fashion editor and author of Classy: Exceptional Advice for the Extremely Modern Lady will be sizing you up, silently.
Tory Burch: The biggest question of the evening may be whether the fashion maven will wear her iconic flats, or opt for something new and different. Either way, we're planning on buying exactly what she's wearing and making it our Hamptons party go-to outfit.
Georgina Chapman: And just as Tory Burch is making everything we want to wear to the Hamptons, Georgina Chapman's Marchesa line is making everything we want to wear to our next black tie gala.
Francisco Costa: Hell, we'll throw a few pieces from the Women's Creative Director of Calvin Klein Collection into our wardrobe too, just for everyday. We're optimistic that we'll be attending incredibly chic events everyday.
Katie Couric: We'll be turning the tables and posing questions to the famed talk show host. We'll probably need a glass of wine first, because the idea of interviewing the Katie's Take star famed for her brilliant interviews is terrifying.
Karen Elson: You have to imagine the pre-Raphaelites would have loved this auburn haired model, singer-songwriter and guitarist. God knows we do.
Mamie Gummer: The Ward actress may be giving her mom, Meryl Streep, a run for her money (or at least picking up some great pointers).
Prabal Gurung: The designer has dressed everyone from The Duchess of Cambridge to Michelle Obama – and if he's got any of the dresses from his Target line lying around, we'd love to find one in our goody bag.
Matt Harvey: If the fashion designers don't catch your interest, maybe you'll prefer the Met's pitcher's pinstripes.
Carolina Herrera: Who but this legendary designer could make a simple button down white shirt the chicest thing to wear to a gala?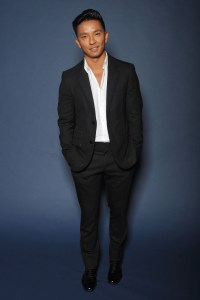 Robert Wood Johnson: The head of the United States' largest philanthropy focused solely on health will be in attendance – though we're hoping for a pain free evening all around.
Richard Kirshenbaum: Is there anyone who doesn't read his insider pieces about the social set giving up gluten or befriending their trainers? We can't wait to see the tidbits he uncovers at Casa Lever.
Ken Kurson: If you don't know who this is, you're reading the wrong paper.
Jared Kushner: Him, too.
Matt Lauer: A night where you will not have to answer the question Where In The World is Matt Lauer (though did you know the television journalist is a native New Yorker?)
Jared Leto: We think this actor's Oscar for Dallas Buyer's Club will go really well with whatever he chooses to wear.
Leigh Lezark: The super-cool Misshapes DJ will get a night off from spinning to relax and listen to some tunes. Unless she desperately wants to take over the turntable, in which case we would absolutely let her.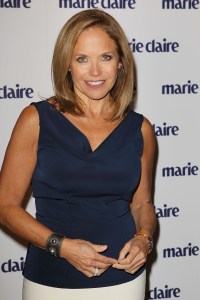 Joseph Meyer: Observer Media's CEO will be on hand to keep everyone in line.
Sean Parker: If we need any help with social media, we're going to be calling immediately on the founder of Napster and first Facebook president.
Ronald O. Perelman: From cosmetics and entertainment to biotechnology – is there anything Ronald O. Perelman hasn't invested in? We suppose that's how you get to be the 26th richest man in America, and one of the world's largest philanthrophic donors.
Hilary Rhoda: You can put on your best lipstick, but it's still hard to compete with the face of Estée Lauder.
Aby Rosen: The real estate tycoon behind the Seagram Building and Lever House and major contemporary art collector will be able to tell you what to put on the walls of your apartment, and where your apartment should be.
Jane Rosenthal: A chance to meet the producer behind Meet the Parents! She's also one of the 100 most influential women in NYC business, according to Crain's.
Eric Schmidt: If you're wondering who this man is, you can always Google it. Or, hey, we'll do it for you and just tell you that he's the executive chairman of Google.
Lara Spencer: It's pretty exciting to see the Good Morning America anchor out at night.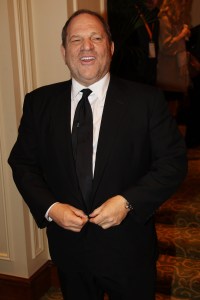 Martha Stewart: We know the domestic diva is going to judge our centerpieces, and we're okay with that.
Trudie Styler: The producer of films like Moon and actress is welcome to bring her husband, Sting, along if she likes.
Bruce Weber: This fashion photographer is going to put your nice little Instagrams with their cool filters positively to shame.
Harvey Weintsein: Over the past 20 years, seven Academy Award winners thanked God in their acceptance speeches. Thirty thanked producer Harvey Weinstein.