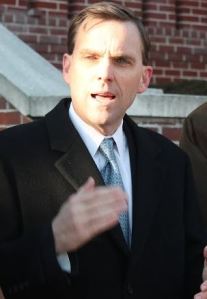 Four Democratic county organizations are backing former federal prosecutor Bill Hughes' congressional bid.
The CD hopeful issued a statement Monday after picking up Democratic endorsements in Atlantic, Ocean, Camden and Burlington counties. Hughes is vying to unseat incumbent U.S. Rep. Frank LoBiondo (R-2).
"Defeating Frank LoBiondo and delivering strong leadership that works for middle-class families starts by unifying Democrats so I'm honored to have the earned the endorsements of the Atlantic, Ocean, Camden, and Burlington County Democrats," Hughes said in a statement.