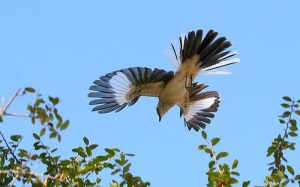 A New Jersey woman will face animal cruelty charges after authorities found more than 300 dead birds in her home on Monday.
54-year-old Gretchen Reel, a longtime volunteer at the Monmouth County Society for the Prevention of Cruelty to Animals, had crates of decomposing seagulls, pigeons, robins, wrens and loons in the home she shared with her 95-year-old mother in Little Silver.
Among the birds, there were only 18 that were still alive.
"There's boxes, piled on top of boxes, piled on top of boxes of dead animals," MCSPCA Chief Law Enforcement Officer Victor "Buddy" Amato told NJ.com.
An additional 60 birds were later found in another home she shares with her husband.
Ms. Rell's collection was initially discovered when her brother came to visit and alerted the authorities.
The cause of death for the birds is still being investigated.