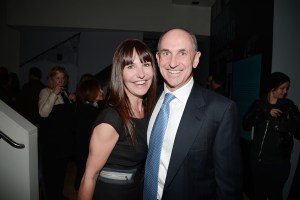 As you've probably heard, things over at General Motors are, shall we say, less than hunky dory at the moment: 1.6 million vehicles recalled due to faulty ignition switches; 303 deaths from failed airbags; suggestions that the company misled bereaved families about lethal defects. And there are, of course, the law suits, which, in pursuing fraud charges on a grand scale, may go so far as to question GM's very existence. Lucky for Chris Liddell, who served as CFO at GM from January 2010 until April 2011, he has moved on to more low-key pursuits and would seem to have thrown himself clear of whatever fallout awaits sitting execs.
And the auto giant's difficulties have done nothing to affect the New York real estate market—why should they?—allowing Mr. Liddell and his wife Renee Harbers Liddell to sell their West Village townhouse at 66 Charles Street for $7.25 million, according to city records.
Restored and landmarked, the redbrick facade conceals a beautifully-renovated and light-filled interior containing three bedrooms and 2,880 square-feet. The listing, held by Leslie Mason and Danielle Sevier at Douglas Elliman, tells of sophisticated modernity in an "utterly private" home equipped with four wood-burning fireplaces, new maple floors and a chef's kitchen. Ample living and dining rooms with double-height, 18-foot ceilings provide welcoming forums for entertaining, while a Japanese meditation garden awaits those seeking "quiet contemplation."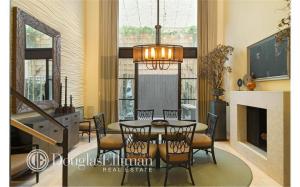 The sellers share with the new owner of their place a likely need for respite. Before working at GM, Mr. Liddell was CFO of Microsoft, where Ms. Liddell formerly worked—she was previously married to the late Microsoft executive Jeff Harbers—and the buyer, Steve Luttrell, is president of the investment management firm Drake Management. As the current leaders of General Motors can no-doubt attest, captaining industry can get pretty darn stressful, particularly when your customers start dropping like flies. Perhaps when the GM honchos come to town to meet with their lawyers, Mr. Luttrell can offer them a comfortable place to crash—or at least a few minutes in the meditation garden, anyway.