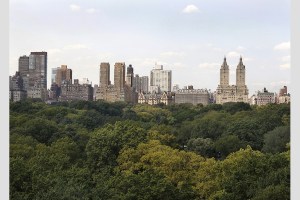 Having launched Protravel in 1984—the US branch, for its first six years, of a larger French travel agency—Priscilla Alexander had the good fortune to preside over the company for more than a decade before the advent of Expedia in 1996. And though the broad grip of the digital, do-it-yourself booking industry slowly took hold, Ms. Alexander was a reliable captain up until the moment of her retirement this January. She left the stage with a 2009 Lifetime Achievement Award from Travel Weekly under her belt—and, no doubt, a healthy balance in her checking account. Now Ms. Alexander and her former colleague at Protravel, chief financial officer Tova Fink, have dropped the healthy sum of $4.1 million on a place at 936 Fifth Avenue, according to city records.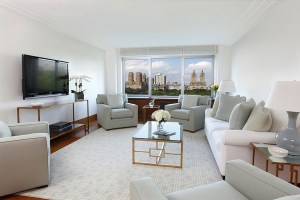 On and off the market since early 2011—when it asked for an unrealistic $6.5 million—the two-bedroom co-op got a final $400,000 reduction in October of 2012 (priced to move!) and seller James Lowrey, a kind of finance renaissance man based in Florida, finally got Ms. Alexander and Ms. Fink to bite just under ask. One can forgive the folks at Stribling, where Joan Sacks most recently had the listing, for aiming high. Mr. Lowrey bought the unit in 2010 for $4.17 million, and it features massive windows, custom limestone and woodwork, high-end kitchen appliances and  "sweeping" views of Central Park. (Is there any other kind?). The apartment also comes with a "large powered" carousel clothing rack, in the event that residents ever found themselves envious of their dry cleaner.
Those concerned more about sharing the hall with mangy mutts than closets in disarray can likewise take comfort in a "perfectly maintained semi-private landing." And in the fact that the building allows payment only in the form of cash—and pets in the form of none.
Without pets to care for, 936 Fifth's newest residents will have no reason not to do some globetrotting of their own, especially with the big big savings they've just managed on their pad. Hey, maybe they'll even spring for a travel agent. But we doubt it.