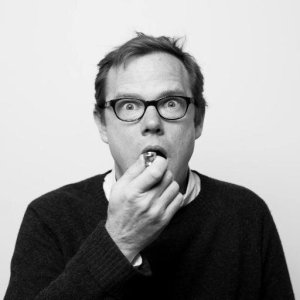 Gawker editor in chief John Cook is going to the Pierre Omidyar-backed First Look Media, where he will become editor in chief of The Intercept. The digital magazine, which was founded by Glenn Greenwald, Laura Poitras and Jeremy Scahill, launched last month as a platform to report on Edward Snowden's NSA leaks.
Hiring Mr. Cook as editor in chief is part of the publication's longer-term goal of broadening the site "to produce fearless, adversarial journalism across a wide range of issues."
"John shares our commitment to fearless, adversarial, and independent journalism, and has all sorts of vibrant and creative ideas for how to ensure that our journalism is reaching the widest possible audience," Mr. Greenwald wrote yesterday in a post announcing the hire.
"The opportunity to work with a daring team of reporters who are driving the national dialogue is both rare and extremely appealing," Mr. Cook said in a statement. "Glenn, Laura and Jeremy are peerless and ambitious journalists, and they've begun to assemble a fantastic team. I am thrilled to be able to help them build a truly great outlet for the sort of aggressive, muckraking reporting that they embody."
Mr. Cook, who had been investigations editor, replaced A.J. Daulerio as Gawker editor in chief last year. (Gawker deputy editor Max Read will replace Mr. Cook).
"John Cook is the most experienced reporter on the team, a surprisingly powerful opinion writer and a gossip of the most refined kind. He has natural authority," Gawker head Nick Denton wrote in a newsroom email at the time.
But Gawker's most experienced reporter has drawn some skepticism from Mr. Greenwald's fans, some of whom were inspired the hiring announcement to go check out Gawker for the first time.
"I'd never been to Gawker before. Really crap site all considered, where any serious journalism that might be found must be sieved out from a bottomless pit of shallow, lowbrow celebrity gossip, Republican bashing (yeah there's a real tough target), just plain boring net boilerplate clickbait, and similar dross," a commenter named Kurt Sperry wrote.
This morning, Mr. Greenwald posted a long reply to the haters (although at The Intercept, they seem to be thought of more as engaged critics who raise good points).
"Of course there were safer choices that would have instantly impressed people who use the obvious metrics to judge these things: 'wow – they hired that person away from NBC News; that shows they're serious,'" Mr. Greenwald wrote. "I was much more interested in finding the person that I thought would bring what we really need than I was in impressing people with our ability to hire establishment editors."