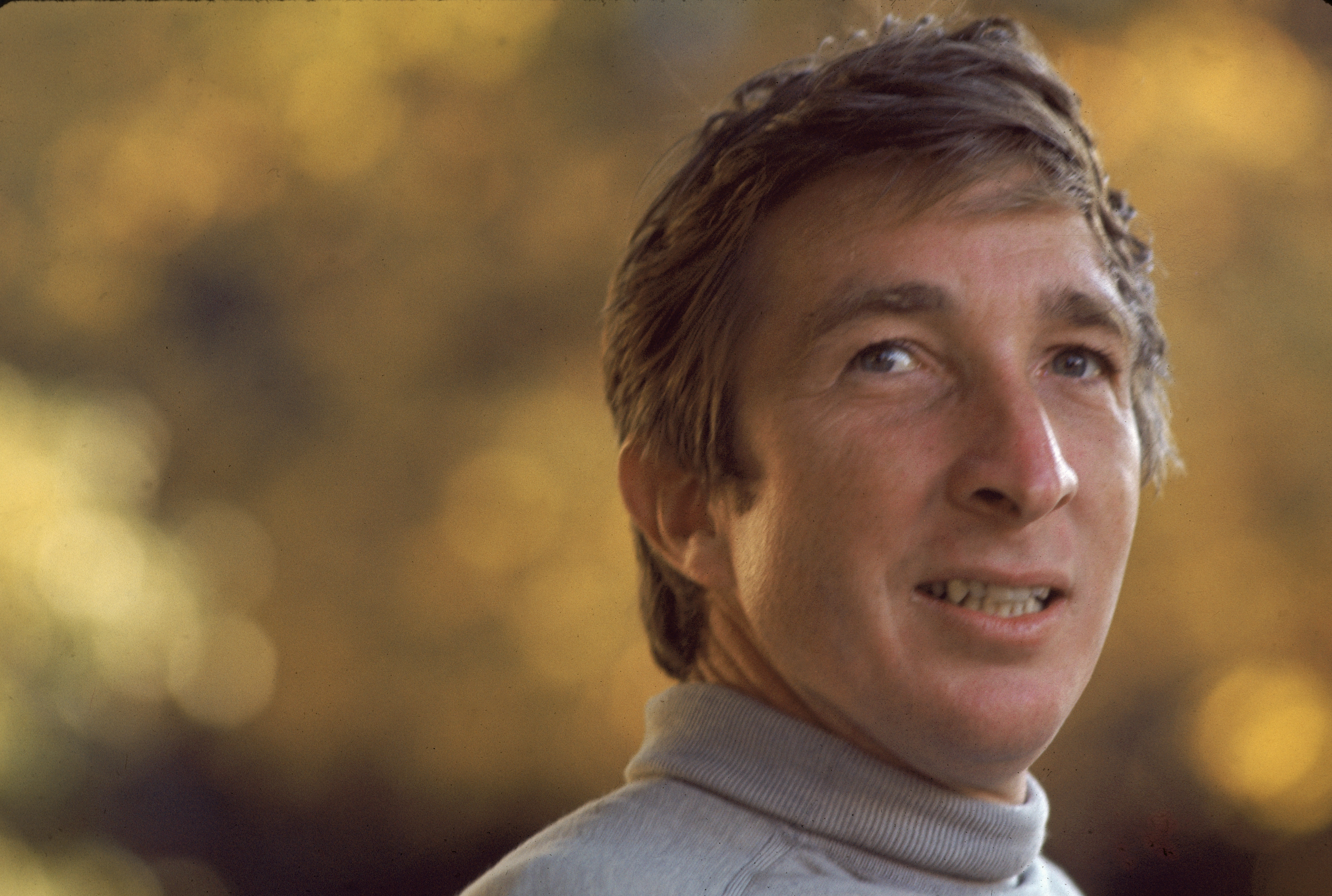 When one thinks of New York writers, John Updike isn't the first to come to mind. He was raised in the small town of Shillington, Pa., which inspired a good deal of his fiction. He lived, for most of his life, outside Boston, during his peak years in the quaint coastal village of Ipswich, Mass. Updike was America's great suburban chronicler.
But for two years in the mid-1950s, Updike lived and worked in Manhattan as a Talk of the Town reporter for The New Yorker, a period vividly detailed in Adam Begley's new biography, Updike, to be released early next month.
Updike, who died in 2009 at the age of 76, was in his early 20s when he moved to New York in 1955 with his wife and baby. But he arrived at The New Yorker a fully formed reporter. He began churning out one Talk piece after another, not a single one of which was ever rejected. (He filed directly to William Shawn, the magazine's editor.)
The job suited him more than the city did. "The excitement and glamour of living in New York had always, for Updike, come bundled with less agreeable sensations," Mr. Begley, the former books editor of this newspaper, writes. Or as Updike put it himself years later: "In New York, I had felt crowded, physically and spiritually."
Still, Updike managed to enjoy the city's many offerings during his time in Manhattan, and admirers of his work can derive a good deal of pleasure from the Talk pieces he wrote, which attest, in keenly observed detail, to parts of the city that no longer exist.
He liked the sculpture garden at the Museum of Modern Art—then known as the Modern and a smaller institution, physically if not figuratively. He savored Bryant Park—about which he wrote two Talk pieces. And the cocktail lounge at the old Biltmore Hotel, since demolished, was the subject of "Voices in the Biltmore," a transcription of an overheard conversation between "four or five burly youths who looked exactly alike and three girls."
His best known Talk of the Town is from the Feb. 11, 1956, issue, in which the author expertly navigates his way from the Empire State Building to Rockefeller Center—all without stepping foot on an avenue.
"Fifth and Sixth Avenues teem these days; the thronging pedestrians maneuver under rules skimpier than those of bagataway," Updike began, a testament to the fact that some things never change.
The piece is unbylined—they all were back then, when the editorial "we" was in vogue—but it's possible, through its cadence and lively imagery, to detect Updike in it. And it's still possible to brave the journey, though not exactly in the same way Updike did it himself. In 2010, New Yorker staff writer Tad Friend actually outdid Updike by traveling the avenue-less route from West 33rd Street to Central Park. Curiously, Mr. Friend refers to Updike in his piece simply as a "writer for this magazine" who previously accomplished the feat. "We knew it was Updike—it's a well-known and particularly lovely Talk piece," Mr. Friend clarified in an email, "but the magazine leans toward understatement."
Susan Morrison, the current Talk of the Town editor (and former editor in chief of the Observer), said Updike's contributions to the section were "completely in the spirit of Talk today," though the magazine now has "more in common with an actual news-gathering organization." (It's smaller, too. As Mr. Begley recounts in his book, in a moment of old media nostalgia, the magazine "often hit the upper limit" of 248 pages, a figure set by Mr. Shawn himself.) Back in Updike's day, there was a large bin of press releases in the office that reporters could dip into for stories, a sort of real-world spam folder and "a pretty lazy way to pursue a story," according to Ms. Morrison. She added, "Updike, by comparison, was pretty damn enterprising."
Though his stories for the magazine were anonymous, they say a lot about Updike—more than he probably knew he was revealing at the time. His crowd-nullifying walk through one of the most populous areas of Manhattan was typical for him.
"There's a kind of sneakiness about the thing, an artfulness that is certainly part of his personality," Mr. Begley told the Transom. "He didn't necessarily do things in the straightforward way, and here he is being very, very obviously counterintuitive."
Eventually, the Talk reporter job got too easy for Updike, and the city began to wear him down. He needed greater challenges. He needed to write books. He feared he might become, as he put it, an "elegant hack." But for two brief, splendid years, Manhattan claimed him. And it is safe to say he brought part of New York with him when he packed up and left.