It was with heavy heart—well, heavier than average, anyway—that we read recently about a falling out between Michael Stern, founder of JDS Development, and Property Markets Group head Kevin Maloney. The pair had teamed up profitably on Walker Tower and the Steinway building; Stella Tower, another of their co-ventures, holds promise, too. And yet: "There's probably not a good fit here for us to work together going forward," Mr. Maloney told the Real Deal last week. "We're very different personalities. [We have] different philosophies on managing people."
But whatever Mr. Maloney's current feelings about his relationship with Mr. Stern, it has been undeniably fruitful. In fact, he has a new $11.44 million Walker Tower apartment, at 212 West 18th Street, to show for it, according to city records. The listing was held by Douglas Elliman's Vickey Barron, though we're pretty sure the buyer was already familiar with the merchandise.
We have no access to Mr. Maloney's financial records, but we'd bet that a least a small fraction of that sum was paid for with proceeds of JDS/PMG collaboration. It might have footed the bill, for example, for one of the duplex's three bedrooms or a few yards of the 413 square-foot terrace. There is the herringbone oak flooring to consider, and the Crestron Home Automation System. Might Mr. Stern deserve just a wee bit of credit for Mr. Maloney's new custom Smallbone kitchen with limestone and marble counters? Will the new owner be forever haunted by the visage of his one-time colleague, as he does his best to let stress melt away in the steam shower?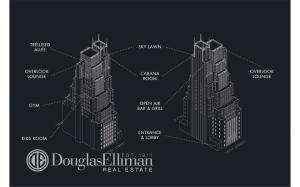 Only time will tell.
"It's like dating someone," Mr. Maloney mused. "In the beginning, everything is great and then you start to see the cracks in each one of your relationships and you start to move away." But business interactions, like amorous ones, can go through phases. "Some of my comments were made in the heat of the moment," the buyer hedged, having had some time to think things over. "We're very pleased with our overall JDS partnership."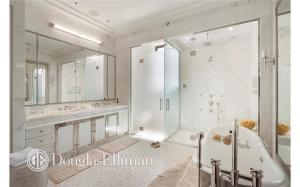 Romance, after all, can often be rekindled—particularly when there are, you know, millions of dollars at stake.