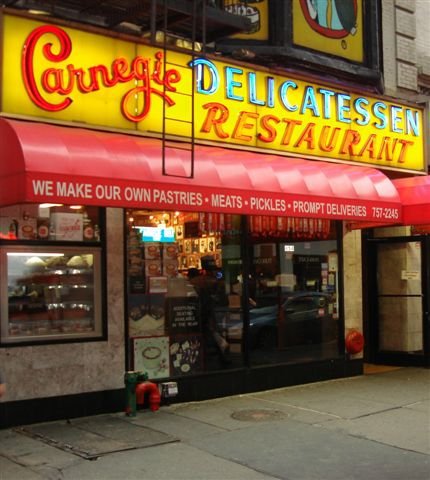 One settlement, coming right up!
The Carnegie Deli is finally set to settle a $2.65 million lawsuit filed by 25 former and current workers from 2012. The group claims they were cheated of a decade's worth of legal wages, according to court documents obtained by The New York Post.
The chunk of change will make up for years of paying hourly salaries between $2.50 and $3.00–which is below the legal minimum wage of $7.50–and not allowing workers to take hour lunch breaks.
The lawsuit also described complaints dating back to 2004 claiming that cooks, dishwashers and other "back-of-the-house" employees were paid "off the books," which violates federal tax laws.
The payout will take place over a four year span and when all is said and done, the deli will have shelled out an average of $106,000 per employee.
Between this pay out and the Carnegie owners' on-going marriage feud, it looks like this eatery's wallet will soon be much slimmer than its sandwiches.