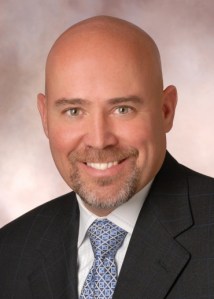 Former Randolph mayor turned congressional hopeful Tom MacArthur is "on the radar" of national Republicans.
The National Republican Congressional Committee announced Thursday MacArthur's campaign "has been elevated to 'on the radar' in the NRCC's 'Young Guns' program," according to the group. The Young Guns program pledges support for the Republican hopeful.
"I am confident that Tom MacArthur will be a successful and dedicated member of this program and that he will continue to work hard to reach the crucial campaign benchmarks that have been established ahead of the 2014 elections," said NRCC Chairman Greg Walden in a statement.
"Tom's conservative principles and priorities provide a stark contrast to Barack Obama's irresponsible agenda," he said. "New Jersey's hardworking families deserve better than skyrocketing health care costs, financial instability and mountains of debt on their backs."
MacArthur is a primary battle against Toms River Councilman Maurice Mo Hill and former U.S. Senate hopeful Steve Lonegan for the CD 3 spot.
MacArthur has the support of the Republican establishment in Ocean and Burlington counties.