Inspirational quote and hot guy mecca Pinterest has been hacked, and the person responsible is something of a butt aficionado.
Tipped off by their own Hermione Way, TechCrunch reports that the hacker is posting butt shots and before-and-after weight loss pics:
A Pinterest rep insisted that spam complaints "did not come in at a large scale" and that they're working on securing the accounts. They also advised Pinners to "use unique and strong passwords," which sounds a little victim-blamey, TBH.
In case you happened to like the hacks, though, you can approximate the butt-centric version of the site — and get some great workout tips! — simply by searching "butt." Observe: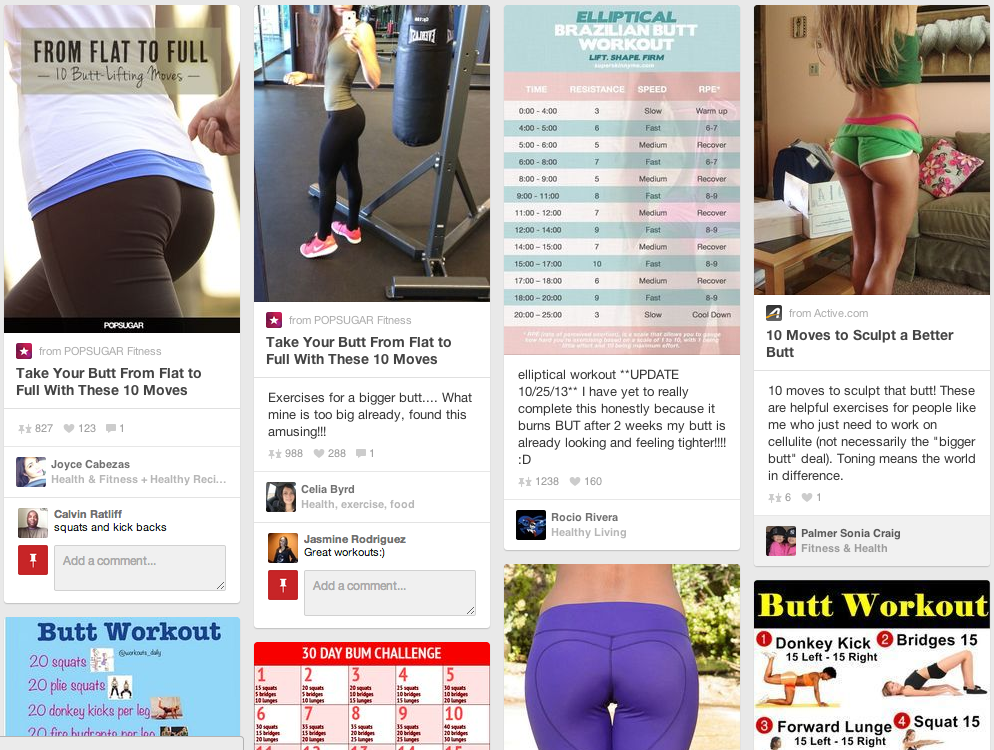 You're welcome. Now if the hacker is nabbed, we can only hope he or she is as contrite as the teen who Rickroll'd Vine.