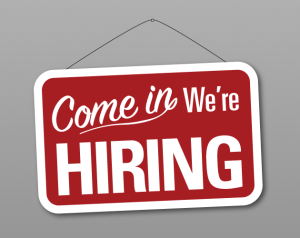 Today has to set some kind of record for most media hiring announcements of all time. Or at least of 2014.
Maybe it's the warmer temperatures, maybe it has something to do with mercury not being in retrograde or maybe it's just a coincidence. Either way, lots of people in media have new jobs. 
"I think literally everyone has a new job now," Al Jazeera social media editor Jared Keller tweeted earlier this afternoon. While that isn't actually true, it does kind of feel that way.
"The Week That Everybody Got New Jobs (Except for Some People Who Didn't)," writer Jen Doll termed it, a bit more realistically.
Here are the six announcements we've seen today. And that's not even counting people who already got attention for new jobs earlier in the week.
Liz Heron, who was named emerging media editor at The Wall Street Journal and Dow Jones last year, is leaving for Facebook.
New York Times digital platforms editor Jonathan Ellis is going to Mashable, where he will be the managing editor.
Laura Bennett is leaving The New Republic to be the culture editor of Salon.
The Atlantic's Eleanor Barkhorn is going to Vox.com as features editor.
Feminist writer, former columnist for The Nation and founder of Feministing (and one half of a New York Observer media power couple

)

 Jessica Valenti  is going to The Guardian U.S, where she will have a daily op-ed column.
Are we forgetting anyone? Probably. There is a very good chance that more people tweeted hiring announcements while we were compiling this very post. We can always update.
Update [3:30 pm]: Popular Science editor Susannah Locke is going to Vox.com, where she will cover science.